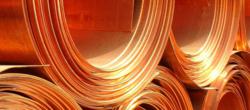 London, UK (PRWEB UK) 1 May 2013
With just few weeks to go till the 4th Metals Trading Operations & Technology Summit taking place 15-16 May at the Charing Cross London Hotel, IRN global summit organiser is proud to announce the recent developments for the senior level summit.
What's new this year is that IRN has incorporated sessions that give the risk perspective; as well as assessing how controls, functions, processes, operations and technology can be improved. The focus will also be on how to mitigate credit, operational and regulatory risks.
Alongside regulatory updates and sessions on challenges within physical movement and STP, the forum will provide two stream sessions around the operational and technology aspects. From trade reporting to standardisation, the Operations stream will cover all the topical areas of back office activities; whereas the technology stream will be looking at how to implement systems to cope with the new regulations, how to prevent technology obsolescence, and best practices around technology management.
The summit will be looking to be joined by an expert speaking faculty;

Andrew Williams, Director Systems Operations, London Metals Exchange
Adrian Farnham, Chief Operating Officer, LME Clear
Liam Bell, Executive Director, Global Commodities Middle Office Manager, JP Morgan
Michael Zeitler, Head of Metals, BNP Paribas Commodity Futures Ltd
Mihail Manasov, Head of Trading, RJH Trading
Gavin Harrison, Head of Metal Technology, Barclays
Michael Ludwig, Physical Commodities Operations Manager, Standard Chartered Bank
Kyriakos Frantzeskakis, Risk Manager, Elval S.A. - Viohalco Group
Nic Brown, Head of Commodities Research, Natixis
Marion Finney, Executive Director - Industry Solutions, Aurubis AG
Brett Hundemer, Senior Manager - Operations, Mitsubishi
Andy Williams, Director, Baringa Partners
Martin Cheesbrough, Chief Technology Officer, Digiterre
Christophe Adam, Global Head of Operations, Newedge Group
Nicolas Jouglard, Head of Hedging Units, Rusal
Somil Goyal, Director of Commodities IT, Deutsche Bank
Koenraad Dom, Risk Management Expert and Director, FPIM
Justin Roux, Senior Vice-President, Luvata
Jeremy Wall, Compliance Advisor for Commodities, Société Générale CIB
Tim McKone, Commodities Compliance Expert
Hamish Purdey, CEO, FFastFill
Zenon Gray, Group Director of Information Systems, ED&F Man
>> The summit for physical metal trading companies, metal producers and consumers, and metals trading investment banks <<
For more information about the summit and for registration inquiries, please contact Jessica Jonah at JessicaJ[at]irn-international[dot]com.