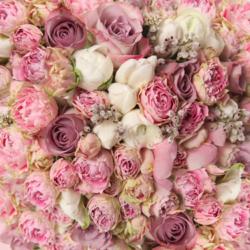 Become inspired by nature at the annual RHS Flower Shows
London, United Kingdom (PRWEB UK) 1 May 2013
Looking to upgrade your garden, add a little greenery to the patio, or any other available space?
For inspirational ideas read this before taking any action.
RHS Chelsea Flower Show has a charming history whereby sophistication of English tastes and fashions in the world of gardening has been consistently demonstrated over the last century. The experience of visiting a RHS Flower Show is not short of a breathtaking array of possibilities in beauty and display of flowers, plants and garden design. The annual RHS Chelsea Flower Show this year in May celebrates 100 years in style, and will be most inspiring to people with any size of garden, patios, or any amount of space available for planting.
'Spending a day at Chelsea Flower Show is certainly an unforgettable experience and this year will be specially pleasing to the senses' said Rozi Bani-Ameri the manager at Easy Relocation.
The visitors to the Chelsea Flower Show will be pleasantly surprised by the allotments, flower shows and 14 show gardens worthy of a Royal visit as per every year. To accommodate the visitors a wide range of catering facilities are available at the show, and the celebrations are continued in the evening with musical entertainment by the RHS Chelsea Centenary Concert to mark the show's special milestone.
'The RHS Flower Show at Hampton Court Palace is also a favorite specially with the beginners and those who are interested to find out more about gardening' said Bani-Ameri.
The visitors to RHS Hampton Court Palace Flower Show in July will enjoy the new set up of three zones; the 'Grow' zone, the 'Escape' zone, and the 'Inspire' zone. Each of these zones are created to stimulate different moods and make navigation more easily through the diverse and exciting range of exhibits. This show is particularly useful for the beginners and experts to pick up on many tips and guides for the best methods of gardening including plants, tools, equipment and reliable sources. Food and music are also provided with major fireworks display on the preview evening.
Finally the last of summer RHS Flower Shows are held at Tatton Park in July, and Malvern autumn show in September.
At Easy Relocation (exclusive) we wish you a very happy move.
Follow Easy Relocation on Twitter @EasyReloexcl and on Facebook at https://www.facebook.com/EasyRelocationExclusive
PO Box 66446
Maida Vale
London W9 4EJ
+44 (0) 20 7286 5249
http://www.easyrelocation.co.uk
Establish in May 2012, Easy Relocation (exclusive) offers affordable and comprehensive relocation assistance and home search to companies and individuals moving to the UK and moving to London. Unlike other UK estate agents, at Easy Relocation we hold no business commitments with third parties or letting agencies. This gives us flexibility to conduct personalised, attentive and wide ranging property searches tailored to each client's budget, needs and taste. To learn more about our services and to see what Easy Relocation (exclusive) can do for your business, visit http://www.easyrelocation.co.uk and join us on Facebook and Twitter for the latest news and tips on London relocation.
For more information about Easy Relocation and tips on traveling or moving to London follow Easy Relocation on Twitter @EasyReloexcl and on Facebook at https://www.facebook.com/EasyRelocationExclusive.