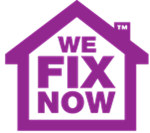 the city's water's "clean light smell" and "slightly salty" taste is what swayed the votes in its favour.
(PRWEB UK) 3 May 2013
It has been reported in The Independent that the city's water's "clean light smell" and "slightly salty" taste is what swayed the votes in its favour. The panel consisted of ten judges, including Mindy Dulai from the Royal Society of Chemistry, who explained that the minerals contained within tap water, including calcium and magnesium, are what define whether water is soft or hard.
Renowned for their Brixton plumbers, We Fix Now also provides fully trained plumbers and gas engineers throughout London and its surrounding counties. The news was of particular interest to the team and a spokesperson has shared their thoughts on the effects plumbing can have on water taste and how to detect if they may be a problem.
"A difference in the taste or odour of water can be quite common and not necessarily a cause for concern. Change in plumbing work can leave a variety of tastes such as bitter or metallic sensations from new copper pipe work or rubbery tastes from tap washers. However, it could also be as a result of incorrectly plumbing in a dishwasher or washing machine where the supply pipe connects with your kitchen sink.
"Those concerned should check with their neighbours to see if a similar taste has been noticed, and contact a registered plumber if concerns remain. It is also important to remember to only ever drink water from the kitchen tap, not the bathroom taps or hot water system, which isn't as safe or clean."
We Fix Now is a London-based company providing emergency plumbers and electricians throughout the M25 and surrounding counties. Renowned for their fast and effective service, the firm also specialise in unblocking drains, fixing central heating and boilers and sorting problems with gas. With a strong focus on customer service, We Fix Now prides itself on providing fully qualified and experienced engineers day and night, every day of the year.