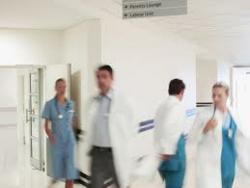 Regrettably, Medical Negligence will not be limited to our past and present, but it will continue to affect us in the future.
Bolton, UK (PRWEB UK) 10 May 2013
Choosing a career in healthcare often stems from the desire to care for people, with the aim of making a difference in their lives. Recent statistics from the Unison survey titled "Patient and Nursing Care at Breaking Point" (Date: 19/04/2013) suggest that those employed within what is often coined as the 'Caring' profession, are struggling to find the time to provide the decent patient care that attracted them to the job in the first place. The implications of this are far reaching, with worries regarding medical negligence at the forefront of many health care professionals' minds.
While medical care in the UK is usually of a very high standard, unfortunately government cuts have meant that NHS staff are being forced to achieve more with less. In a bid to save money and become more efficient, medical judgments can be rushed and mistakes can be made, to the detriment of the patient.
The statistics published in the Unison survey, found that 57.9% of staff agreed with the statement that –
'There were not enough staff to deliver care that was safe, dignified and compassionate' (1)
One nurse was even reported to have claimed-
"My ward will end up killing someone. That's how bad it is and how unsafe" (1)
According to the survey, nurses in particular, are struggling to deliver safe patient care due to chronic under-staffing and a heavy burden of bureaucracy. With further statistics from the Royal College of Nursing estimating that collectively nurses spend a total of 2.5 million hours a week on paperwork, equivalent to 17.3% of all hours worked.(1)
After examining the statistics, Asons Executive Laura Williams, was particularly concerned –
"While it is distressing to think of health care professionals struggling, the results of these statistics have to be considered with the patient in mind. Patients are simply not getting the level of care they are entitled to.
Unfortunately, improvements don't seem to be forthcoming. The valuable work Nurses take on will continue to be rushed, and as they are only human, mistakes will be made.
Regrettably, Medical Negligence will not be limited to our past and present, but it will continue to affect us in the future."
With cases of hospital acquired infections, such as MRSA, consistently making headlines; clinical negligence continues to be an on-going issue, introducing worries that those attracted to a career in healthcare will be dissuaded by its prevalence and notoriety.
In the event that you consider yourself to have been subject to medical negligence, you must seek legal advice as quickly as possible. Taking action can prevent the same situation from reoccurring, helping others to avoid injury in future.
If you, or someone you know, have suffered as a result of misdiagnosis, non-treatment, or even through the administration of the wrong treatment, then you may be able to make a claim for compensation. Asons Solicitors deal with medical negligence claims on a regular basis, you can contact them on: 0844 850 1062 or you can fill out their claim form at http://www.asons.co.uk
Sources:
(1) http://www.unison.org.uk/acrobat/21462.pdf
About Asons Solicitors:
Asons Solicitors is a Bolton-based law practice that specialises in personal injury and industrial disease claims. Founded by brothers Imran Akram and Kamran Akram, Asons Solicitors has developed to become a young and dynamic law firm that delivers practical solutions to clients in times of difficulty. Their continued focus on their staff has seen them awarded with the Investors in People "Gold Award"; which is reflected in the professional and personable approach they take in working with clients. They strive to grow and to develop, and their supportiveness and attention to detail ensures that their clients use them time and again.
For further information contact:
Email: info(at)asons.co.uk
Website: http://www.asons.co.uk