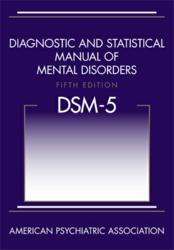 Psychosis in its strongest form is one of the most terrifying human experiences.
Asheville, NC (PRWEB) May 01, 2013
The new DSM-V book will hit the shelves this month and there are several changes regarding Psychosis in it. Shizophrenia has seen elimination of the five previous subtypes which are catatonic, disorganized, paranoid, residual and undifferentiated. Catatonia, however, is still used as a specifier that can be used in schizophrenia, bipolar or depression. The diagnoses of schizophrenia must also now include at least one positive symptom of hallucinations, delusions, or disorganized speech. With Schizoaffective disorder, either depression or bipolar must be present for a majority of the disorder's total duration. There is bound to be confusion as DSM-V is released and the Asheville Jung Center is planning a webinar on the new content inside. The Asheville Jung Center was founded in 2008 to advance the psychology of Carl Jung and promote an international Jungian community. It is affiliated with innerQuest Psychiatry and Counseling, a regional psychiatrist group.
Psychosis in its strongest form is one of the most terrifying human experiences, yet in its middle ground holds some of most powerful inspirations for some people. It is a key area of mental health that all must struggle to discern the difference between "mad-man" and "genius," for at times they are virtually indistinguishable. Often everyone must acknowledge the possibility of both and walk cautiously with the inner journey of those being treated. The Asheville Jung Center will help make sense of all the changes in DSM-V on May 22nd as co-founder Dr. Steven Buser will host a global online webinar on the material changes.
Steven Buser, MD is a psychiatrist in private practice in Asheville, NC. He trained in medicine at Duke University and served 12 years as a physician in the US Air Force. He spent his final year in the military in the Republic of Panama and is fluent in Spanish. In 2008, he completed a two-year clinical training program at the CG Jung Institute of Chicago and subsequently founded the Asheville Jung Center. He has been engaged in cutting edge research, including the use of advanced neurostimulation technologies in psychiatry (Vagus Nerve Stimulation and Deep Brain Stimulation).