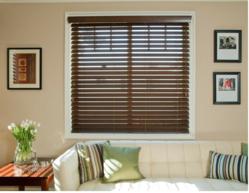 Mahwah, New Jersey (PRWEB) May 05, 2013
The new Smart Privacy blinds are the markets most innovative blinds, designed to provide better light filtration and privacy. To provide customers with the best and most affordable options Zebrablinds now offers unbelievable discounts for these blinds.
The main difference between a Smart Privacy and standard blinds is the light filtration ad privacy. Standard blinds allow slits of light through the gaps in the slats. Smart Privacy blinds are specifically designed to stop even that slit of light. The larger slits used to weave the blinds for the Standard blinds are reduced to small holes that are overlapped by the blind itself for the Smart Privacy blinds. This technique reduces waste and increases the blinds efficiency to provide complete cover from light. These blinds are also made a little longer and wider to increase coverage of the window and provide privacy.
Some of the other improvements in Smart Privacy Blinds are that they are more durable to harsher light and temperature. If you have light sensitive décor such as oil paintings or hard wood floors, these blinds offer better light manipulation and UV protection. Also, due to these blinds ability to provide complete coverage and handle harsher temperatures they make your home energy efficient. Less thermal energy is able to escape due to the wider insulation and heat resistance.
Now be eco-friendly with the Smart Privacy blinds from Zebrablinds. They offer these blinds at very low and affordable prices. Through innovation, quality, and discounts Zebrablinds strives to find clients beautiful, cheap blinds like the Smart Privacy blinds. Check out zebrablinds.com for more information on deals and innovative designs for your window treatments.