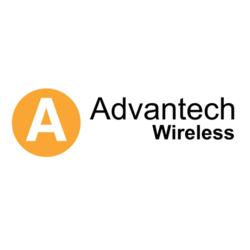 Montreal, QC (PRWEB) May 01, 2013
Advantech Wireless Inc., a global wireless solutions provider, for Satellite, RF Equipment, Microwave Troposcatter and Point-to-Point Systems, today announced the release of the New Sapphire Series 600W Ku-Band UltraLinear GaN SSPA/BUC, the ultimate Solution for Direct to Home TV.
Featuring high power density in a compact, rugged and weatherproof package, the New Sapphire Class of High Performance, GaN technology based solid state power amplifiers (SSPAs) and BUCs, exceed all barriers between Klystrons, TWTs and SSPAs. Backed by over 25 years of Outdoor SSPA design and manufacturing experience and combined with the traditional Advantech Wireless features, these new series of UltraLinear SSPAs/BUCs provide the ultimate in performance and convenience.
Cristi Damian, VP Product Line Management and Business Development at Advantech Wireless states: "We are proud to offer to our customers the most advanced and sophisticated technology available, designed to meet the most demanding requirements. We can now saturate all transponders of an entire satellite and obtain maximum bandwidth/power efficiency with a single UltraLinear amplifier. The cost to deploy Advantech Wireless GaN technology is a fraction compared to other technologies including TWTA and Klystron. Our customers realize great savings in energy cost, CAPEX and OPEX".
Over the past 6 years, Advantech Wireless has developed a full line of GaN based SSPAs and BUCs/SSPBs. The New Sapphire Series of UltraLinear GaN based amplifiers can cover multiple transponders, full DVB-S2 enabled and can save 8 to 15 dB power compared to indoor Klystrons or linearized TWTs. Whether your application is DSNG, COTM vehicles, tracking antennas on ship vessels, teleports or DTH, Advantech Wireless has the most complete solution portfolio in the industry.
About Advantech Wireless
Advantech Wireless, an ISO 9001: 2008 certified corporation, is the leading-edge wireless broadband communications solution provider since 1988. Advantech Wireless is designing, manufacturing and deploying networking for broadband connectivity, broadcast solutions, video contribution and distribution and mobile 2G, 3G and LTE backhaul, using satellite and terrestrial wireless communications. Products include: Next Generation VSAT Hubs and Terminals, World-leading GaN technology High Power Amplifiers, SSPAs, Block-Up Converters (SSPB), Frequency Converters, Satellite SCPC Modems, Fixed and Deployable Antennas, Antenna Controllers, Terrestrial Microwave Radios, Routers and Ruggedized Products. For further information please visit the company's web site at: http://www.advantechwireless.com/news/.