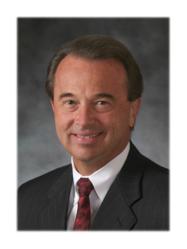 Philadelphia, PA (PRWEB) May 08, 2013
On April 1, 2013, the acquisition of Highline Medical Center based in Burien, Washington by Tacoma-based Franciscan Health System became official. Highline Medical Center is now part of the Franciscan Health System becoming the sixth hospital in the Franciscan organization. Leaders from both sides believe the transaction will create opportunities for collaboration that will benefit patients and the broader community.
TRG Healthcare (TRG) served as lead facilitator and advisor to Highline Medical Center's executive leadership and Board of Trustees as they evaluated their affiliation alternatives and engaged in partnership discussions with Franciscan Health System. "The Highline Board selected affiliation with Franciscan as the strategic option that best met their decision criteria. The alignment of missions between the two organizations was central and they felt Franciscan would best support Highline in meeting the healthcare needs of the communities it serves long-term," said Howard Peterson, Managing Partner of TRG.
After announcing plans to explore affiliation last summer, Highline and Franciscan have been busy working through potential partnering issues, evaluating the benefits of an alliance, and deciding how best to structure a working relationship to leverage the expertise of both parties. With the proper approvals by state and federal regulatory agencies in place, Highline and Franciscan are now shifting their focus to integration activities.
Together they hope to enhance the quality of care by sharing best practices, expand access to services on a scale neither could achieve on its own, and reduce the cost of care through new efficiencies and economies of scale. Another anticipated benefit of the affiliation will be a common electronic health record that connects Highline facilities and physicians with each other and with Franciscan hospitals, clinics and providers.
TRG Healthcare is recognized nationally as a premier healthcare consulting firm offering best-in-class resources, innovative thinking, proven methodologies and breakthrough results. TRG's senior level consultants bring significant experience and creativity to each client engagement with particular expertise in affiliations/transactions, strategy and complex financial analytics. To learn more, please visit TRG's website at: http://www.trghealthcare.com.