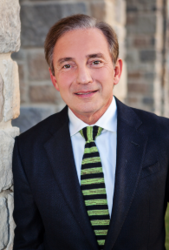 Seeing what adjustments should be made and then being able to make them the first time is a truly amazing advancement.
Fort Worth, TX (PRWEB) May 02, 2013
A new, innovative option for cataract surgery in Ft. Worth has been introduced by Texas Eye and Laser Center. SmartVision is a state-of-the-art analysis that provides surgeons with an invaluable amount of real time information during cataract surgery, allowing the surgeon to make small adjustments, leading to better vision outcomes.
"Prior to SmartVision, we were unable to foresee the quality of vision during the procedure and would have to wait several weeks to determine the true results," says Brian Ranelle, D.O. and partner at Texas Eye and Laser Center in Fort Worth. "With SmartVision, we can take a measurement at anytime during cataract surgery, analyze the results, and adjust accordingly."
SmartVision brings new angles to cataract surgery, and can be added to almost cataract procedure, regardless of the lens being implanted. The tool is optional, but allows for the Texas Eye and Laser Center surgeons to have information that would normally be unavailable until after the surgery, allowing for accurate adjustments and better postoperative vision. SmartVision drastically improves accuracy when dealing with astigmatism, leaving the patient with a lower chance of needing glasses after cataract surgery.
Whether a patient has had LASIK or astigmatism or any other visual error, SmartVision can potentially help eliminate their need for eyeglasses after their procedure.
"Bottom line, SmartVision helps us to deliver better results and with that, better quality of life to our patients," says, Dr. Ranelle. "Seeing what adjustments should be made and then being able to make them the first time is a truly amazing advancement."
About Texas Eye and Laser Center: Dr. Brian Ranelle and Dr. Jerry Hu combine thousands of procedures worth of experience with the best technology and patient care to make Texas Eye and Laser one of the leading eye care centers in the country. From cataract surgery, to corneal treatment, to LASIK surgery, Texas Eye and Laser Center offers the most high-tech equipment available. At Texas Eye and Laser Center, the surgeons are board-certified by the American Academy of Ophthalmology and dedicated to the mission statement of "World Class Patient Care."
Contact:
Texas Eye and Laser Center
Ft. Worth: 3405 Locke Ave, Suite 100 Ft. Worth, TX 76107
Hurst: 1872 Norwood Dr, Suite 200 Hurst, TX 76054
817 540 6060
http://www.lasikdr.com
https://www.facebook.com/texaseyeandlaser