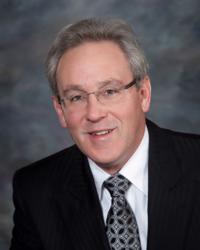 Burg Simpson is pleased to sponsor the BIAC program of regional conferences. Over the last 37 years our firm has been in a position to help many individuals and families rebuild their lives after a serious brain injury. Peter Burg
Denver, CO (PRWEB) May 02, 2013
Burg Simpson Eldredge Hersh & Jardine, P.C. is pleased to announce that the firm will be the presenting sponsor at the Brain Injury Alliance of Colorado's (BIAC) regional conference, taking place May 4, 2013 in Grand Junction. The conference will be geared towards survivors of brain injuries and their direct support services, such as family, therapists, and caregivers.
Senior Burg Simpson shareholder and BIAC Board member, Peter Burg, will be attending the event and delivering a presentation on "Legal Issues for Brain Injury Survivors."
Mr. Burg, said, "Burg Simpson is pleased to sponsor the BIAC program of regional conferences. Over the last 37 years our firm has been in a position to help many individuals and families rebuild their lives after a serious brain injury. We are committed to doing all we can to support BIAC and its mission to 'improve the quality of life for people with brain injuries by connecting survivors with resources to help navigate the path of rehabilitation'."
Peter Burg has developed a national reputation as a trial lawyer handling cases involving personal injury, product liability and mass tort litigation. Peter is a passionate advocate for survivors of traumatic brain and spinal cord injuries. He is a member of the Board of Directors of the Brain Injury Alliance of Colorado. Furthermore, he is past Chairman of the Craig Hospital Board of Directors and continues to serve as a member of both the Craig Hospital and Craig Hospital Foundation Boards of Directors. He is also a member of the Board of Directors of Rocky Mountain Human Services.
The conference will be held at the Two Rivers Convention Center, 159 Main Street, Grand Junction, CO 81501, 8:30 a.m. – 3:30 p.m. To register go to http://www.BIAColorado.org and follow the events tab.
With offices in Denver, Steamboat Springs, Cincinnati, Cody and Phoenix, Burg Simpson is a firm of award winning trial lawyers practicing in the areas of personal injury, class action, mass tort, medical malpractice, dangerous drug litigation, defective products, insurance bad faith, employment law, workers' compensation, social security and commercial litigation.