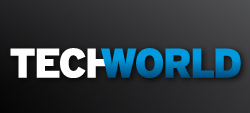 "It's an honor for our platform to be recognized as a 'must-have' tool." -- Adam Robinson, Hireology CEO
Chicago, Ill (PRWEB) May 02, 2013
Tech World, an industry leader in enterprise IT publishing, has released a list of the "25 Must-Have Technologies for SMBs." From marketing and sales to hiring and mobility, Tech World's list includes the most effective and efficient tools for small to mid-sized businesses.
Hireology's Selection Manager™ tops the list of the best hiring tools. By identifying 67 traits that help predict the likelihood of a candidate's success, the selection management platform helps small business owners make qualified hiring decisions.
"For those in the SMB space, Tech World is the go-to publication for information on emerging technologies," said Adam Robinson, Hireology CEO. "As a startup ourselves, we know how difficult hiring can be on a tight budget. It's an honor for our platform to be recognized as a 'must-have' tool."
Alongside Hireology, Tech World's "Must-Have Technologies" include PayScale, Vocus and a variety of other SMB-focused tools.
About Hireology
Hireology's award-winning Selection Management System helps companies organize their hiring process and leverage data to make better hiring decisions. Franchise systems, banks and financial institutions, healthcare systems, dealer networks, and other multi-site operators use Hireology's web-based Selection Manager™ to deliver consistent and repeatable hiring decisions in the field - leading to better hiring decisions, lower turnover, and increased profitability per location. For more information, please visit http://www.Hireology.com.
About Tech World
Techworld offers the latest breaking IT industry news, product reviews, enterprise software downloads, how-to articles and expert blogs for technical professionals and enterprise users in the UK. By focusing on IT products and the practical applications of technologies, Techworld supports a core audience of professionals who implement enterprise wide networks and systems and keep them running from day to day. For more information, please visit http://www.techworld.com.