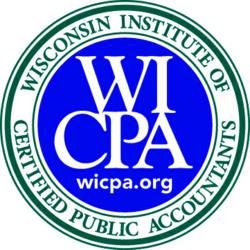 Brookfield, Wisconsin (PRWEB) May 02, 2013
Bellile receives $4,000 in recognition of his leadership abilities, grade point average, work experience and desire to become a CPA. The annual scholarship is given in tribute to Roger Buchholz for his work with FEI and the WICPA. Buchholz was killed in 1993 during a robbery attempt in Milwaukee, on his way home from an FEI dinner meeting.
Formerly vice president and CEO of Success Business Industries in Glendale, Buchholz was active at both the local and national levels of FEI, serving as Milwaukee Chapter president, national director, area vice president and national executive committee member. While a member of the WICPA, he was a strong advocate for passage of the 150 credit-hour requirement for aspiring CPAs.
FEI is a professional association of senior financial executives with more than 14,000 members in 91 chapters throughout the U.S. and Canada. The Milwaukee Chapter of FEI includes more than 200 members from 131 area companies. The WICPA is the premier professional organization for Wisconsin CPAs, with nearly 8,000 members working in public accounting, industry, government and education.