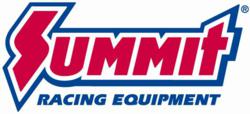 Tallmadge, OH (PRWEB) May 02, 2013
Shot at last year's SEMA Show, the video graphically displays the advantages of putting an electric fuel pump in the tank—and how powerful the Stealth system is.
VIDEO LINK: http://www.youtube.com/watch?v=8JCNpDGvm1U
Putting the fuel pump in the tank virtually eliminates issues like cavitation and vapor lock because the pump is constantly submerged in cool fuel. Plus, the baffle/basket controls fuel slosh by keeping fuel at the pickup point (the pump) at all times.
Aeromotive made the Phantom Stealth Fuel System modular—it can be cut to height to fit almost any tank, even ones as shallow as 6 inches in depth. That means you can use your factory tank or a reproduction to retain that stock look and keep cost down. The Phantom Stealth can be used with either EFI or carburetion simply by using the appropriate fuel pressure regulator. And because it uses a return-style fuel system, it's ideal for EFI engine swaps in musclecars, hot rods, and classic trucks.
FEATURES AND SPECIFICATIONS

340 Stealth Fuel Pump supports up to 700 horsepower (EFI supercharged) or 1,000 horsepower (carbureted supercharged)
Pump Free Flow Rate/Maximum Pressure: 340 lph/90 psi
Black anodized hanger assembly
Three -6 AN ports (supply, return, vent)
Fuel resistant baffle/basket with foam and bladder
Universal high flow pre-pump filter
Turbine pump mechanism increases durability
Must be used with a return-style system
PRODUCT LINK: http://www.summitracing.com/search/product-line/aeromotive-phantom-fuel-systems?autoview=SKU&keyword=AEI-18688
Summit Racing Equipment
http://www.SummitRacing.com
1-800-230-3030