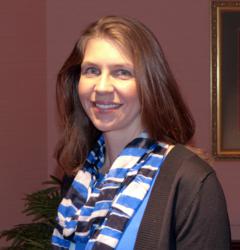 Mansfield, PA (PRWEB) May 03, 2013
Maren Hess has been named Director of Assessment, Institutional Effectiveness and Compliance at Mansfield University.
Hess comes to MU from Saint Vincent College in Latrobe, PA, where she served as Director of Institutional Research and Assessment. Prior to that she was Director of Institutional Research at Corning Community College.
"Maren's role at Mansfield will be essential to our continuing assessment, improvement and accreditation efforts," Provost Peter Keller said.
Hess received both her MBA in Technology Management and her BS in Biological Sciences from Rochester Institute of Technology.
A native of Painted Post, NY, Hess graduated from Corning West H.S.