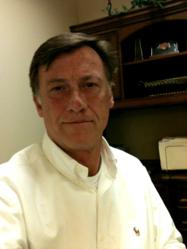 Brian's experience as an Executive Director at multiple senior living facilities provides a unique insight into their operational needs
Daytona Beach, FL (PRWEB) May 02, 2013
Tel-Tron Technologies today announced that Brian Swope has been named Head of Business Development for the Northeastern United States. Swope will be responsible for cultivating new business in this region and evaluating the needs of new and existing senior living facilities.
"Brian's experience as an Executive Director at multiple senior living facilities provides a unique insight into their operational needs. This insight will allow him to better align our expertise, technologies, and experience with his customer's business and resident lifestyle goals," said Todd Hudgins, Tel-Tron Vice President of Business Development.
Swope has over 12 years of experience in senior living. He was the Executive Director of Aegis Living, Sunrise Senior Living, and Faerland Terrace. He also has over 20 years of sales experience.
About Tel-Tron
Tel-Tron Technologies Corporation helps senior living operators run a better business by improving resident lifestyle, optimizing staff performance, and lowering operating costs. By blending next-generation emergency call system and communications technologies with specialty expertise, Tel-Tron enables senior living companies to achieve the outcomes that are critical to their success, and provide peace of mind for their residents and their residents' families. http://www.tel-tron.com