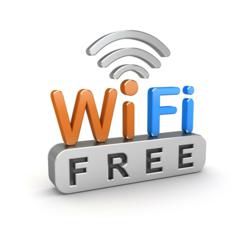 Our customers were always multi-tasking,
New York, NY (PRWEB) May 01, 2013
Leading independent car rental agency Action Car Rental announced today that they will be offering complimentary Wi-Fi access at all of their New York City rental locations beginning May 1st. Spurred by client feedback, Action will now provide customers with complimentary access to the Internet during operating hours.
"Our customers were always multi-tasking," explained Harry Hollander, President of Action Car Rental. "Many would by checking e-mails, confirming hotel reservations, or booking tickets to attractions. By offering complimentary Wi-Fi, this process will be easier and more affordable for our customers."
Action Car Rental currently has six locations throughout New York and one location in Newark, New Jersey.
Hollander says the idea to offer complimentary Wi-Fi access came from a customer comment card. "An international customer left the suggestion at one of our Manhattan locations. Management agreed that it was a great suggestion, so we took the steps to roll out access almost immediately."
Every Action Car Rental location is equipped with one comment box. What's more, clients can submit their feedback via their rental agreement upon their vehicle's return. Action reviews client suggestions regularly, issuing raffle prizes on a quarterly basis.
"Customer feedback is an integral part of our business. We encourage all of our clients to offer their suggestions following their rental experience."
Action Car Rental boasts a location in Downtown, Midtown, and on the West Side of Manhattan. They also have a location at JFK, LaGuardia, and Newark airports, as well as a rental office in Franklin Square.
Customers can book a rental, review location details, and hours of operation on the rental agency's official website http://www.actioncarrental.com.
About Action Car Rental
ActionCarRental.com Action Car Rental is New York City's leading independent car rental agency. With seven locations in New York City and New Jersey, Action Car Rental provides business and leisure travelers with a wide variety of rental vehicles, including luxury cars and hourly rentals.
###