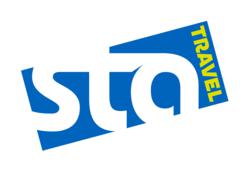 STA Travel is very excited to again be a part of the GoAbroad Innovation Awards!
Fort Collins, CO (PRWEB) May 02, 2013
GoAbroad.com is pleased to announce a partnership with STA Travel for the 2013 GoAbroad Innovation Awards Reception.
The GoAbroad Innovation Awards are presented annually during the GoAbroad Reception at the Annual NAFSA Conference & Expo, this year to be held in St. Louis, Missouri. A private event with a unique international theme each year, the Reception showcases the best in international education. Winners will be announced for each category and attendees will be able to view the winning Innovative Student Video submission.
GoAbroad is also pleased to announce the 2013 Innovation Awards theme as China.
"STA Travel is very excited to again be a part of the GoAbroad Innovation Awards," said Vice President of B2B Sales and Support, Adam Cooper.
"We are very proud of the partnerships we have with many of the nominees and are excited to partner with GoAbroad in recognizing the Best of Originality, Creativity and Exceptional Ideas in International Education. In keeping with the 2013 Innovation Awards theme, we are honored to award two (2) $750 flight vouchers to China. Congratulations from STA Travel to all nominees and winners."
Two lucky attendees will be awarded these vouchers during the course of the Innovation Awards Reception.
As the leading resource for meaningful travel, GoAbroad is in its third year of presenting the Innovation Awards. Their purpose is to acknowledge institutions, organizations, and individuals who are creating initiatives to move the field of international education forward, and to commend leaders in the community for their efforts to go beyond the conventional. The GoAbroad Team is thrilled to be working with STA Travel to offer this special giveaway alongside the 2013 Innovation Awards.
If you are interested in attending the GoAbroad Innovation Awards Reception, please contact Nikki Powers at nikki.powers(at)goabroad(dot)com
About GoAbroad.com
GoAbroad.com has been the web's premier resource for meaningful international experiences and alternative travel opportunities for fifteen years, providing the most up-to-date and accurate information on programs available worldwide. From GoAbroad's GoMedia services, which offer a distinct range of internet marketing solutions for international educators, to the prestigious GoAbroad Innovation Awards, and the newest initiative - FundMyTravel - an online crowd funding site to help students raise money for meaningful travel experiences (http://www.fundmytravel.com), the GoAbroad team is dedicated to providing the most comprehensive resources to the field of international education.
About STA Travel
STA Travel is a global travel specialist with 30 years experience advising young people on holidays and adventures abroad. We offer a unique range of flights, accommodation, tours and expeditions in 60 countries and send over 2 million passengers away each year. STA Travel has over 240 branches worldwide.