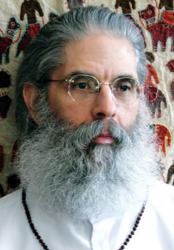 Every thought can bring us health or dis-ease. Knowing which is which, is the gift of meditation.
AVERILL PARK, NY (PRWEB) May 02, 2013
Meditational therapist, educator and award-winning author Leonard Perlmutter will teach a new one day course on "The Compassionate Buddha: The Healing Power of Thoughts" May 14, 2013 at The American Meditation Institute (AMI) in Averill Park, New York. As part of the AMI "Yoga of Medicine" program, Mr. Perlmutter will present a practical interpretation of the Buddha's writings as holistic mind-body medicine.
Born Siddhartha Gautama in the 6th century BCE, the son of a royal family in Nepal, the Compassionate Buddha walked away from a life of comfort at the age of 30 to become one of history's most practical and revered meditation teachers. The name "Buddha" is derived from the Sanskrit language meaning "the awakened one." Thus, the Buddha is one who is awake and free to make conscious, discriminating choices of action. From the very first line of the "Dhammapada" scripture––"Our life is shaped by our mind; we become what we think"–– the Buddha explains what kinds of thoughts lead to joy and health and which lead to dis-ease and sorrow. Then, with the precision of a surgeon, he teaches how to practice meditation in order to maintain a healthy body and mind. Without esoterica or metaphysics, without appeal to anything magical or superhuman, Mr. Perlmutter explains how the writings of the Compassionate Buddha encourage us to meditate and experiment with our own mental habit patterns in order to make health-enhancing lifestyle choices.
Leonard Perlmutter, founder and director of the American Meditation Institute, is the author of "The Heart and Science of Yoga: A Blueprint for Peace, Happiness and Freedom from Fear." Noted mind/body medicine pioneers Mehmet Oz MD, Dean Ornish MD, Bernie Siegel MD and Larry Dossey MD have endorsed Mr. Perlmutter's book.
Since 1995, Mr. Perlmutter has lectured extensively on the health benefits of meditation and yoga as mind/body medicine, including talks at the M.D. Anderson Cancer Center, Albany Medical Center, Stratton VA Medical Center, University of Colorado Medical School, University of Wisconsin School of Nursing, Washington University Medical School and the Commonwealth Club of California. He also served on a distinguished "New York Times" panel of Yoga experts with Dean Ornish MD.
Noting that The U.S. Centers for Disease Control and Prevention in Atlanta, Georgia report that 53 percent of all illness is attributable to lifestyle choices, the American Meditation Institute founder Mr. Perlmutter concludes that "If health care professions and the general public could learn some form of mind-body medicine like basic meditation as taught by the Compassionate Buddha, they'd be motivated to make more skillful lifestyle choices which would enhance their overall health and lower their annual health care costs."
-30-
About the American Meditation Institute
The American Meditation Institute is a 501(c)3 non-profit educational organization devoted to the teaching and practice of Yoga Science, meditation and its allied disciplines as mind-body medicine. In its holistic approach to wellness, the AMI combines the healing arts of the East with the practicality of modern Western science. The American Meditation Institute offers a wide variety of classes, retreats, and teacher training programs. AMI also publishes Transformation, a bi-monthly journal of meditation as holistic mind-body medicine. Call 800.234.5115 for a mail or email subscription.
Media Contact:
Mary Helen Holloway
60 Garner Road, Averill Park, NY 12018
Tel: 800-234-5115
Fax: 518-674-8714