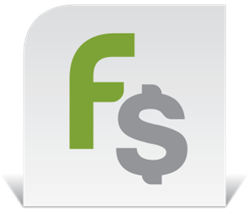 Oviedo, Florida (PRWEB) May 02, 2013
Today Riptide Software, Inc. announces the release of FairShare, a robust Salesforce application providing a simplified way to manage sales opportunity sharing, sales commission splitting , and tracking sales quotas for team-based selling. FairShare ensures accurate commissions by allowing sales managers to set multiple commission tiers, identify benchmark quotas for any timeframe, and define split commission percentages for each individual in any joint sales effort. This provides sales teams with the ability to instantly see their progress on quotas and their calculated sales commissions.
FairShare's powerful features encourage team-based selling with fully transparent and clearly defined expectations and benchmarks. Sales managers will be able to gain deeper real-time insight of the sales team's progress toward their goals. FairShare allows sales managers to easily assign their team members and split commission percentages, with performance analytics to track progress for each sales team member and calculate opportunity revenues toward sales quotas all with in Salesforce. FairShare can define a sales quota for any time-frame for up to 3 commission tiers and corresponding revenue tiers.
FairShare is built for Salesforce, the world's leading CRM solution, and available for download on the Salesforce AppExchange. Furthermore, FairShare extends the Salesforce Sales Cloud offering making it essential for any team-based selling environment, senior and junior partner teams, or even individual people looking for an easier way to track their sales commissions.
Based in Central Florida, Riptide Software offers a full-array of commercial software services for various industries and technologies, leveraging the latest in Cloud computing and on-demand technologies. Riptide Software is a Salesforce consultant and ISV partner. Riptide's services include: mobile application development, Cloud computing, enterprise application development, e-learning, and a host of other services.
To find out more, please visit http://www.RiptideCloud.com Riptide Cloud or http://www.RiptideSoftware.com Riptide Software Inc..
http://www.riptidecloud.com/products/fairshare
Media Contact: Technology Resources and Riptide's CEO are available for interview. Please contact Zenon Rawley
for more information, 1-800-RIPTIDE or 321-296-7724.