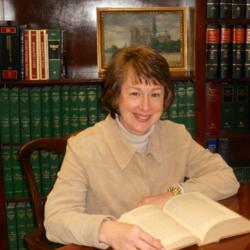 The real beneficiary of these changes to workers' comp is the insurance companies.
Atlanta, GA (PRWEB) May 03, 2013
Atlanta Attorney Laurie Robbins says a new Workers Compensation bill (HB154, 3-12-2013), which recently passed and is about to be signed into law by the governor, will cause unfavorable results for clients. Ms. Robbins is the founding attorney and owner of Atlanta law firm, Robbins & Associates PC.
Ms. Robbins says the prior law allowed unlimited medical benefits. However, the new law has a limit of 400 weeks medical benefits. This means that many cases that were settled under the old law will not have any settlement value and medical benefits will end after 400 weeks. Injuries categorized as catastrophic, however, will continue to receive unlimited medical benefits.
"The real beneficiary of these changes to workers' comp is the insurance companies," explained Atlanta lawyer, Laurie Robbins. "It is a shame for those who are injured on the job."
She also explained claimants will get a raise in their maximum weekly benefit to $525/ week. There is no belief that coverage costs will decrease, so the big winner from the act is the insurance companies.
For more than 30 years, Mrs. Robbins has fought for the rights of victims and their families handling workers' compensation claims. Ms. Robbins and her staff will deal with workers compensation victims, their insurance companies and even their employer's insurance company in order to get them fair and speedy compensation.
In addition to workers compensation claims, she represents cases involving personal injury, product liability, medical malpractice, and Premises liability. Her legal team includes an attorney, paralegal, investigators, legal assistants, and an exceedingly trained administrative staff.
About Robbins & Associates PC
Robbins & Associates, P.C. is a professional corporation dedicated to excellence in protecting its clients and providing for their needs. The Atlanta law firm has extensive knowledge in Personal injury, Product liability, Medical malpractice, Legal malpractice, Worker's compensation, Social Security Disability Insurance (SSDI), and Premises liability.