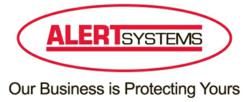 In larger retail premises, such as garden centres, it can be difficult to monitor all areas of the store and the behaviour of customers
(PRWEB UK) 2 May 2013
CCTV images have been released to help identify two suspects in a theft that took place at a garden centre in Watford on April 9, reports the Watford Observer.
Two women are pictured in the images published in the newspaper in relation to the theft of £200 worth of garden ornaments and plants.
The report says that the items were taken from the store and put into a gold car by the suspects, before they drove away without paying.
As a provider of CCTV for all kinds of businesses, AlertSystems understands that theft can happen to all kinds of industries and it is important to be vigilant to identify incidents and the suspects related to them.
A spokesperson from AlertSystems said:
"In larger retail premises, such as garden centres, it can be difficult to monitor all areas of the store and the behaviour of customers. Particularly with larger items, it can be difficult to assess if something has been paid for. Then presence of a CCTV security system allows for overall monitoring of the premises and the ability to monitor the actions of many customers over a large area."
AlertSystems manage and maintain over 5000 security installations throughout the UK and are specialists in providing business security solutions. Offering professional service and a complete range of security services such as monitored alarm systems, Automatic Number Plate Recognition and Avigilon CCTV security systems. Alert Systems offers effective and reliable solutions to security problems.