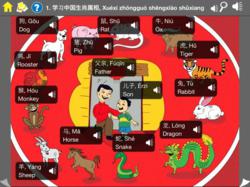 "If you only have one to four weeks available to become fluent in a language, then a One-to-One Language Holiday Home stay is your best solution," said J Barry Haywood
Boston, Ma (PRWEB) May 03, 2013
Eurolingua, an international language school with students from every corner of the world, is dedicated to teach Chinese and improve language speaking skills specializing in the international study abroad programs. To that end, Eurolingua has teamed up with Noyo, a Boston-based language apps company, as a recommended vocabulary building system for students studying Mandarin Chinese.
Students, young and old, study at Euroligua's schools in Beijing to learn languages as a hobby or as a challenge, some to improve their chances of passing exams. Many want to achieve a level that will help them gain employment or work experience abroad.
"Noyo is very pleased to be working with such a prestigious international language school as Eurolingua," Mike Sullivan, CLO of Noyo. "Developing a solid language vocabulary with Noyo language apps in addition to an immersion program puts students well down the path to fluency in a second language."
"If you only have one to four weeks available to become fluent in a language, then an intensive immersion Chinese program is your best solution," said J Barry Haywood founder of Eurolingua.
"There is no better way to improve your Chinese language skills than total immersion in the Chinese language and culture."
"After 4,000 years of tumultuous history, China looks set to become the next Super Power. Therefore, learning to communicate in Chinese will be a great advantage for todays students, families, business people and politicians." Ted Chan - CEO of Noyo.
Eurolingua offers you the opportunity to learn Chinese in China, working in small groups with fellow students at one of our Chinese language schools.
Eurolingua programmes are available in Dutch, English, French, German, Italian, Portuguese, Russian, Spanish and Ukrainian, only in the countries where the language is spoken nationally.
Noyo currently has language apps in Spanish, French, Chinese, Portuguese and English.