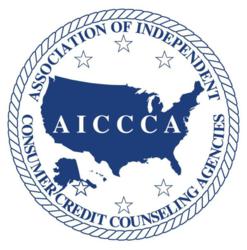 This is a situation where the poorest and most financially unsophisticated among us are being made poorer and more dependent on a highly predatory practice. - AICCCA President, David Jones
Fairfax, VA (PRWEB) May 01, 2013
Consumers in need of emergency cash are often lured by payday loans into a vicious cycle of debt that is hard to escape.
"These loans are designed to bury you," said an Association of Independent Consumer Credit Counseling Agencies member client, who struggled with payday loans for many years.
According to AICCCA, many payday loan clients live paycheck to paycheck and don't understand that borrowing against their next paycheck is a recipe for disaster. Those funds are likely already spoken for and they then find themselves caught in a trap of rollovers, incurring additional fees while the interest continues and the principal owed remains.
"Our member offices often see consumers with payday loan problems. Many of those businesses are open 24 hours and all are highly profitable," said David Jones, president, AICCCA. "Those that can least afford to pay them are the victims. This is a situation where the poorest and most financially unsophisticated among us are being made poorer and more dependent on a highly predatory practice."
State regulators have taken notice of the predatory lending practices of payday loan companies and 18 states and the District of Columbia now curb or severely restrict payday loans. Those states are Arizona, Arkansas, Colorado, Connecticut, Georgia, Maine, Maryland, Massachusetts, Montana, New Hampshire, New Jersey, New York, North Carolina, Ohio, Oregon, Pennsylvania, Vermont and West Virginia. However, 32 states permit payday or deposit-advance loans at triple digit annual interest rates and some with no rate cap at all. Federal regulators are currently looking at curbing the deposit-advance loans offered by some big banks.
A payday loan may solve an immediate problem, but the consequences can be devastating. Almost any option is better than a payday loan. AICCCA offers the following alternatives:

Ask a friend or family member for a loan.
Sell something you don't need.
Borrow from a credit union or other small loan lender. Understand what the fees and terms will be before you sign.
Put off the expense until you can save the money. For example, if you need money to repair your car, find other transportation until you have the funds to fix the car.
Check into overtime at work or get a part-time job to cover the unexpected expense.
If you are concerned about a past-due bill, contact your creditor and ask for more time to pay or for a repayment plan.
Use a credit card. Even if you have to get a cash advance at a higher interest rate, it will still be much less expensive than a payday loan.
Look into overdraft protection for your checking account. As with a loan, be sure you understand the fees and terms before you sign.
If you need help, take advantage of the services of a qualified credit counseling agency. Call 866-703-8787 or visit http://www.aiccca.org to find an AICCCA member office to serve you.
AICCCA: Founded in 1993, Association of Independent Consumer Credit Counseling Agencies is a national membership organization established to promote quality and professional delivery of credit counseling services. AICCCA and its members are focused on financial education, efficient processes and advanced technology to best serve clients and creditors. AICCCA members are independent nonprofit agencies that advocate for debtors, annually counsel millions of consumers nationwide and provide debt management services to consumers with excessive unsecured debt. To contact an AICCCA member agency call (866) 703-TRUSTAICCCA (866-703-8787) or visit http://www.aiccca.org.