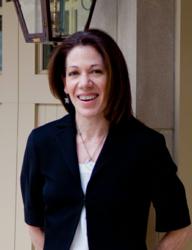 Chicago, IL (PRWEB) May 01, 2013
Lissa Weinstein, a Chicago real estate broker and luxury home specialist with RE/MAX Premier Properties in Chicago's Gold Coast neighborhood, has found social media invaluable in keeping consumers informed about the market, neighborhoods and lifestyles while she is busy closing real estate deals. In her most recent video, Weinstein outlines why 2013 is the perfect time to build or buy in the Chicago real estate market (http://youtu.be/K8fOc7N0mKE).
Weinstein's commitment to YouTube has grown over the last three years. Today, she has her own channel on the site, which now boasts more than 60 videos, which provides tips to buyers and sellers alike. One, for example, provides a brief summary of what Weinstein calls San Francisco or California pricing. Sellers who price their homes just a fraction below what they are actually worth can quickly generate intense interest in their properties, a strategy often used in competitive West Coast markets.
Then there are the neighborhood videos in which Weinstein explores the restaurants, housing stock and public places of Chicago's top neighborhoods. Weinstein has created videos exploring the Gold Coast, Lake View, Lincoln Park and other city communities.
"I made a determination about three years ago that this was where the market was heading," Weinstein says of her devotion to YouTube. "My goal with the videos is to provide real information to people who are thinking about moving to Chicago and want to understand the neighborhoods and lifestyles. I want people to recognize me as someone who understands these markets."
Creating the videos does take time. Weinstein hires videographers to shoot them, writes the scripts herself and edits the videos herself. Her goal is to create videos that look professional and are informative.
"Editing a video is like staging a home," Weinstein said. "It's not that far removed from the skill set you need to make a home look its best."
RE/MAX has been the leader in the northern Illinois real estate market since 1989. The RE/MAX Northern Illinois network, with headquarters in Elgin, Ill., consists of 2,000 sales associates and 100 individually owned and operated RE/MAX offices that provide a full range of residential and commercial brokerage services. Its http://www.illinoisproperty.com and http://www.remax.com websites are leaders in consumer visits among real estate franchise brands. The northern Illinois network is part of RE/MAX LLC, a global real estate organization with 89,000 sales associates in 90+ nations. The RE/MAX organization has been recognized for numerous industry honors for excellence, and its Associates continue to lead the industry in professional designations, experience and production. Nobody in the world sells more real estate than RE/MAX. RE/MAX is the official real estate partner of Children's Miracle Network Hospitals and the national sponsor of Susan G. Komen for the Cure®.
####