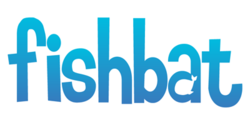 ...This is a shrewd move by both parties in that a lot of people go on Twitter for entertainment and laughs. The beauty of a tweet is that it doesn't allow anyone to ramble on and it is perfect for short, funny one-liners.
Bohemia, NY (PRWEB) May 02, 2013
On May 2, social media agency fishbat discusses the Twitter and Comedy Central partnership for the first ever social media #ComedyFest.
According to an article published by CBS Philly, comedians are tweeting out their jokes on Twitter during #ComedyFest, which takes place over a five-day period. The comics are also utilizing Twitter's new animation app, Vine, to create funny six-second videos.
#ComedyFest started on April 29 and will run through May 3. Over 50 comedians will be participating in the events, which include live tweeting, panels, and social media experiments.
Steve Trevelise, owner of Sarcasm, a comedy club in Cherry Hill, N.J., says, "If it works it will change the way people do comedy. It will change the way people view comedy because the audiences are so small that it's very hard to get the word out."
Justin Maas, the VP of client relations at fishbat says this could be the new method of discovering talented comedians. "The funniest comics and jokes will certainly go viral," he says. "It is a great way for aspiring comics to build up their fan base and their audiences. It also shows how creative comedians have to be because of the 140-character limit. This is a shrewd move by both parties in that a lot of people go on Twitter for entertainment and laughs. The beauty of a tweet is that it doesn't allow anyone to ramble on and it is perfect for short, funny one-liners."
Maas says this is another way for social media to interact with the public and allow Twitter users to participate. "Social media and television have a constantly evolving relationship that allows the public to interact more with the media," he says. "It's a smart move to gain publicity, as well as engage fans to keep them coming back."
fishbat, Inc. is an award-winning, full-service online marketing firm and social media agency. We're branding experts dedicated to making your business a part of conversations that are already happening. Through social media management, search engine optimization (SEO), web design, and cutting-edge public relations strategies, we can raise awareness of your brand, strengthen your corporate image, and place your business in front of your ideal audience.
#####