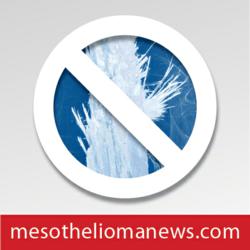 Dallas, TX (PRWEB) May 10, 2013
Asbestos Disease Awareness Organization (ADAO) President and Co-founder Linda Reinstein addressed an emergency Town Hall meeting Monday, April 29, 2013, in Williamsburg, NY, a Brooklyn neighborhood full of withered buildings with decaying asbestos. The meeting was called to discuss growing community concern over the handling of asbestos abatement at the old Domino Sugar Refinery where an estimated decade-long conversion began last month (April 2013). 1
The mesothelioma lawyers at Baron and Budd are working to raise awareness about the issue. "Some people may not know it, but asbestos isn't banned in the U.S.," say the mesothelioma attorneys at Baron and Budd. "And asbestos is still lurking in many older buildings and homes. This is a prime example of the fact that asbestos exposure continues today."
Baron and Budd's mesothelioma lawyers have fought on behalf of mesothelioma sufferers for nearly 40 years. The firm is a platinum sponsor of ADAO, the country's largest anti-asbestos advocacy group. The firm opened its doors in 1977 to help individuals who have been harmed by asbestos exposure. It now sponsors the website Mesothelioma News, a public online forum where any person affected by asbestos exposure can get help and find reader-friendly answers. The firm continues to call for a national ban on asbestos and works to raise awareness about the very real dangers of asbestos exposure. Call 866.855.1229 (day or night) or visit: http://baronandbudd.com/areas-of-practice/mesothelioma-attorney/.
About Baron & Budd
The law firm of Baron & Budd, with offices in Dallas, Baton Rouge, Austin and Los Angeles, is a nationally recognized law firm with over 35 years of "Protecting What's Right" for people, communities and businesses harmed by negligence. Baron & Budd's size and resources enable the firm to take on large and complex cases. The firm represents individuals, governmental and business entities in areas as diverse as water contamination, Gulf oil spill, Qui Tam, California Proposition 65 violations, unsafe drugs and medical devices, Chinese drywall, deceptive advertising, consumer financial fraud, securities fraud and asbestos cancers such as mesothelioma.
[1] Williamsburg Greenpoint News+Arts, "Community Right to Know—Demand Safe Removal of Asbestos at Domino," April 27, 2013: http://thewgnews.com/2013/04/23337/.