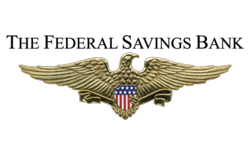 Generally, military members get some sort of funding assistance in exchange for them risking their lives for the country.
Chicago, IL (PRWEB) May 02, 2013
There are a lot of organizations out there aiming to help veterans of all ages. The Federal Savings Bank finds that older veterans might need more assistance for sectors such as mortgage loans, younger individuals might need help financially regarding their college tuition. Luckily, there's a bounty of options for youth who are interested in these types of loans. Generally, military members get some sort of funding assistance in exchange for them risking their lives for the country. If they don't have the full cost of their tuition and fees paid, there's a chance they could receive a monthly housing allowance and stipends for books and school supplies, according to The New York Times.
The source reported that George Walls, the director of undergraduate recruiting and admissions at Capitol College, told a group of admissions officers and college counselors that paying for school is generally a veteran's most significant challenge, however, there are a number of programs that are geared toward them to provide them with the assistance they need.
"They are fully funded and supported for all four years," he said. "Funding for college is often one of the biggest challenges in the recruitment and enrollment management process, so having someone who's going to be fully funded allows us to focus on things like fit, and services, and making sure that they're successful."
Know which types of loans they will qualify for
However, not all veterans will be able to qualify for specific loans, which is why it is best that they look into programs ahead of time to be able to determine what their next step should be. Michael Perry, the director of undergraduate admission at Florida Institute of Technology and audience member at the event, said a lot of veterans aren't aware that all of their options are available on the VA website, which is why college counselors and officials need to be sure to be able to guide young veterans in the right direction if necessary.
One of the first steps a veteran can take in the process is to make sure they're looking at schools that offer veteran support. There are some schools that claim to be "military friendly," however, they're known for having low graduation rates or for leaving many veterans in debt, which is why a lot of research is necessary. It would also help to talk to other veterans who have attended higher education institutions, as they would be able to provide the veteran with support and any advice needed along the way. Either way, the VA is more than willing to help veterans with their needs, according to the agency's website.
"You are hard working, but hard work alone is not always enough to succeed in today's job market," the website stated. "To go with that hard work, you need a plan. Together, we can help by providing you with one-on-one vocational and personal counseling. Together we can determine what educational and career opportunities are best suited for you. Combining your hard work with an in-depth skill profile and up-to-date career path information will launch you towards success you want and deserve in your career."
Individuals who have any additional questions regarding any type of VA loan will find the Federal Savings Bank website to be helpful.