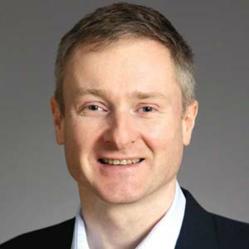 Our 2014 conference is for managers at all levels who wish to lead effective, highly productive, knowledge work businesses
Seattle, WA (PRWEB) May 01, 2013
Knowledge worker industries now account for the largest growth percentage of first- and second-world economies – growing faster than other sectors. Addressing this growing need requires a new approach to management and leadership.
To help managers at all levels lead effective, highly productive, knowledge work businesses in the 21st Century, David J. Anderson & Associates announces its 2014 conference, Modern Management Methods – Lean Kanban North America 2014, taking place May 4-7, 2014 at the Hyatt Regency San Francisco, as part of the global Lean Kanban conference series.
"Our 2014 conference is for managers at all levels who wish to lead effective, highly productive, knowledge work businesses in the 21st Century," said David J. Anderson, CEO, David J. Anderson & Associates. "Our intent is to motivate adoption of modern management techniques that enable leaders to deliver on Peter Drucker's Challenge for the 21st Century, to improve the productivity of knowledge workers by 50 times. We believe it will be possible to deliver on Drucker's goal within the career lifetime of many of those who should attend the event."
The conference will explore many of the modern management methods for knowledge workers, such as the Kanban Method. When applied within knowledge work industries, firms report 400 percent to 800 percent improvements in the delivery rate of knowledge work products or services, and commonly see as much as 90 percent reduction in delivery lead time. Kanban has provoked derivatives such as Personal Kanban used to help individuals improve their productivity and mothers have adapted it for use with children at home to help with chores and home work while school teachers have adapted it for use in the classroom.
Modern Management Methods also include Lean Startup, A3 Thinking, Sense and Respond and The Vanguard Method. Some of these are designed to be applied to different business domains or industry sectors but they all share many traits. Many have roots in the work of 20th Century Management scientists such as W. Edwards Deming and Preter Drucker, but are adapted to include elements of psychology, sociology, risk management and complexity science. They typically feature ways of visualizing and understanding invisible work; they take a systems thinking approach; they include feedback loops and adaptation mechanisms to respond to emergent complex behavior in the market and amongst the workers and their collaborators.
A number of areas of innovation and new technology developments have made it possible to introduce new ways of managing knowledge workers. From the humble sticky note through smart white boards to affordable large flat panel displays, as well as smart phones, hand-held portable devices and tables with smart surfaces, managers can now visualize invisible knowledge work in ways not possible just 10 years ago.
There have also been significant advances in the areas of complexity science, neuroscience, sociology and risk management. All of this science is coming together with the new technology and unleashing a "Cambrian Explosion" like leap in the evolution of management methods.
These modern management methods are applicable to a wide range of industries, from professional firms such as law and architecture, to creative services such as web design, advertising agencies, movie and TV production, and any industries that have a significant IT or high technology product development component.
Attendees at the Modern Management Methods conference will learn about a range of new techniques from the people who have created and validated their effectiveness. They will learn the why and the how, the science and the theory, as well as the corroborating evidence and success stories.
"William Gibson said, 'The future is already here, it's just not evenly distributed.' Our conference is about disseminating the future of management and encouraging wider distribution and adoption of methods which we already see working in isolated pockets all over the world in almost every industry sector," Anderson added. "Attendees will hear success stories about a range of new techniques from the people who created them. This will include the why and the how, the science and the theory as well as all validating evidence. It's a powerful combination."
About Modern Management Methods, Lean Kanban North America 2014
Modern Management Methods is part of the global Lean Kanban conference series, bringing together professionals from around the world who realize the value of Lean thinking. This event is for technology managers, business leaders, and change agents who want to build quality, predictable delivery, and a culture of continuous improvement into their organizations. For more information, please visit http://www.leankanban.com and join the Lean Kanban discussion on Twitter and LinkedIn.
About David J. Anderson & Associates
David J. Anderson & Associates is an international management training and consulting firm that helps businesses improve their performance through better management policies and decision making. David J. Anderson is a thought leader in managing effective technology development, with 30 years experience in the high technology industry leading software teams using innovative agile methods at large companies such as Sprint, Motorola, and Microsoft. David is also CEO of Lean-Kanban University, a business dedicated to assuring quality of training in Lean and Kanban throughout the world. David is the author of three books, Agile Management for Software Engineering – Applying the Theory of Constraints for Business Results, Kanban – Successful Evolutionary Change for your Technology Business, and Lessons in Agile Management: On the Road to Kanban. Visit http://www.djaa.com to learn more and follow the firm on LinkedIn and Twitter.
# # #