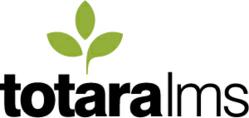 Wellington, New Zealand (PRWEB) May 01, 2013
OSC have spent the last 10 years developing talent, improving HR performance and providing strategic advice for governments and corporations across the GCC. With the addition of Totara LMS to OSC's qualification, research and consulting portfolio, OSC helps customers use the latest technology to make workplace education more fun and effective while maximising the return on their training investment.
OSC's chairman, Professor William Scott-Jackson, explained, "The e-learning market in the Middle East is estimated to be growing by 33% between 2010 and 2014 , so use of technology in learning is clearly a key consideration for our clients. After evaluating many learning technology vendors, we selected Totara as the most cost-effective and high-impact system. We've seen the positive impact Totara can have on organisations looking to improve their capabilities and performance and see a real benefit for our client base in the GCC looking for HR department change, strategic workforce planning and employee engagement."
Totara Learning Solutions' CEO, Richard Wyles added, "We're very excited to be working in partnership with OSC to bring Totara to the GCC countries. Research tells us that Totara's social and collaborative e-learning processes will fit very well with local preferred learning styles, so we look forward to supporting the effective development of employees and organisations"
About Oxford Strategic Consulting Ltd
Oxford Strategic Consulting Ltd provides research-led technology-enabled learning for organisations throughout Arabia. We focus particularly on culturally-specific approaches to building national talent, in line with the strategic vision of all GCC countries. We offer a complete range of Totara services, from learning strategy development through to Totara implementation, training, project management, customisation, hosting and support. Beyond technology, we also deliver high impact, high level human resources, human capital and workforce development consultancy and guidance.
http://www.oxfordstrategicconsulting.com
About Totara Learning Solutions
Totara Learning Solutions is a global alliance dedicated to fundamentally changing the nature of the e-learning market. Totara is a packaged distribution of the world's most popular and widely-used open source learning platform, Moodle, and is available on a subscription basis which provides on-going support and enhancements. Totara can reduce a corporate enterprise's learning management costs significantly whilst providing some of the most advanced learning management functionality. Some organisations have made savings of over 80% compared to proprietary systems.
Totara is transforming corporate learning by:

Driving down costs with zero license fees
Delivering peace of mind with commercial support that companies like OSC provide
Collaborative model of innovation
Making customisation easy
Ensuring freedom from vendor-lock in
Totara users come from a wide variety of sectors, including finance, retail, energy, health, government and not-for-profit organizations. Customers range from small enterprises to large multi-national corporations with over 200,000 employees - a testament to Totara's robust versatility and scalability. Organizations throughout the world have chosen Totara as their eLearning platform