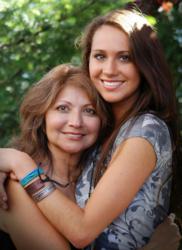 We also decided to broaden our selection with high quality fashion jewelry to be sure to fit every shopper's budget.
Houston, TX (PRWEB) May 02, 2013
Gifts for mom are a chance to show her appreciation for all the love, nurturing, and warmth she shows her family every single day. This is why Amatyzt.com has actually picked a collection of lovely and distinct accessories that will certainly be a long lasting reminder of how much she is cherished. "Jewelry is one of the best gifts for mom as it reminds her of how much you love and adore her each time she looks at it," explains Alexa Ronngren, owner of Amatyzt.
An online jewelry store, Amatyzt.com has meticulously picked group of jewelry designers known for their imagination and quality craftsmanship. "We carefully selected designers that make one of a kind or limited edition pieces," clarifies a firm representative, "However we also decided to broaden our selection with high quality fashion jewelry to be sure to fit every shopper's budget." The costume jewelry on Amatyzt are designed in the United States, but produced in China. Unlike most jewelry made in lower priced nations, these pieces undergo a special thick layering procedure that gives them an enduring luster and a higher quality look and feel.
Customers looking for gifts for mom will certainly find gorgeous and unique jewelry to give. However time is running out to take advantage of Amatyzt's free standard shipping option for purchases over $100. Standard domestic shipping can take up to a week for fashion jewelry. Designer jewelry is shipped directly from the designer's studio and may have a longer processing and shipping time. If the processing time is longer than three days, it will be listed in the product description area.
For customers whose jewelry will not make it in time or who can't decide what to give, Amatyzt offers electronic gift certificates. The company will email a gift certificate number and a printable card to give the gift recipient.
ABOUT AMATYZT AND ITS DESIGNERS
Amatyzt.com is an online jewelry boutique that specializes in beautiful and unique jewelry. The company believes that jewelry is like a time capsule that reminds us of special memories and people. The company has been able to curate a special collection of beautiful, high quality jewelry and watches with a price point for every budget. The company makes it easier for customers to go straight to the designer art jewelry section through designer-art-jewelry.com domain. Amatyzt also maintains a blog called The Jewelry Gift.