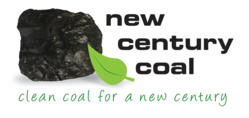 Over the past 36 months, New Century Coal has positioned itself to become a leader in Blue Gem coal reserves. - Dallas McRae, President New Century Coal
Johnson City, TN (PRWEB) May 10, 2013
New Century Coal has secured an option on 2000 acres in Knox and Bell Counties in Kentucky.
Over the next 90 days, New Century Coal will be evaluating the projected 5 Million tons through the drilling of core and channel samples. If the expected tonnage is confirmed, New Century Coal will be launched to the forefront of the Blue Gem coal reserves in North America.
With the world's ever-growing hunger for technology, the need for Blue Gem coal in the silicate and semi-conductor manufacturing industry is constant. New Century Coal is excited to be part of the tech boom of the future. Unique to the southeast part of Kentucky and North East, Tennessee Blue Gem coal is highly sought after and is currently exported to several countries around the world.
"Over the past 36 months, New Century Coal has positioned itself to become a leader in Blue Gem coal reserves. With the addition of this new option, our future as a company, as leaders at the forefront of the metallurgical coal sector, New Century Coal is excited to be a part of tomorrow's technology. " - Dallas McRae President
New Century Coal, Inc., founded in 2006, is a junior mining company headquartered in Johnson City, TN. Their area of concentration is in the Appalachian Basin. The company's primary focus is expanding its Coal mining operations at its properties in Kentucky, West Virginia, Virginia, and Tennessee through prospecting, leasing, and mine production.
New Century's coal is exported to countries as far as Korea, Poland, and China for sale. Their team has the experience and intellectual property from more than 100 years of experience working within the Coal industry. They are also one of the largest reserve holders of Blue Gem Coal with over 10 million tons of reserves in place. They currently have or participate in over 100,000 gross acres of coal leases.
Source: newcenturycoal.com, New Century Coal rep.