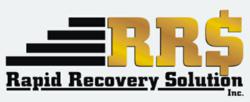 If you're thinking seriously about taking from your 401(k), first consider carefully whether there is any way for you to increase your income...
Bohemia, NY (PRWEB) May 03, 2013
On May 3, John Monderine, CEO of collection services agency Rapid Recovery Solution, responds to the question of whether or not it's advisable to borrow from a 401(k) to pay off credit card debt.
According to an article in [Fox Business, consumers deciding whether to withdraw or borrow from their 401(k) in order to pay down credit card debt can look at four options.
1. Withdrawing from a 401(k).
Individuals who withdraw from a 401(k) will pay income tax, and unless they qualify for certain hardship exceptions, consumers will be subject to a 10% early withdrawal penalty. Assuming the consumer doesn't qualify for any exceptions, individuals will keep 65 percent of the money they withdraw, with the other 35 percent going to the IRS.
While this method may help pay off the looming credit card debt, the real costs will be incurred in retirement. The article goes on to assume "if, you were able to earn 5% on that money if you left it in the 401(k). At that rate, the money would double every 14 years. So by the time you retire in your late 60s, it would have doubled two times and would be worth about $60,000."
2. Borrowing from a 401(k).
Taking out a loan on a 401(k) means a consumer will not have to pay taxes on it, but an interest rate will apply. Even though the interest rate on the 401(k) will be lower than the credit card payments, it doesn't "come without risk". The article warns consumers that, "you need to repay the whole 401(k) loan amount if you leave your job. So you're stuck in your job until the loan is repaid."
3. Nonprofit credit counseling
If a consumer qualifies for counseling, the individual will be eligible for a "reduced interest rate and a lower payment from your card issuer."
4. Find a part time job
Use the earnings from the part time job to pay down the debt. Sometimes this can be accomplished in a matter of months.
John Monderine, CEO of Rapid Recovery Solution, a collection services agency, says that although it won't be a feasible option for many people, the idea of finding a part time job is a better option than dipping in to a 401(k). "If you're thinking seriously about taking from your 401(k), first consider carefully whether there is any way for you to increase your income," says Monderine. "If you're finding that your expenses are continually in excess of your income, this is a fundamental problem that needs to be addressed, because any pay-off solution will be a short-term one."
Founded in 2006, Rapid Recovery Solution, Inc. is headquartered at the highest point of beautiful Long Island. Rapid Recovery Collection Agency is committed to recovering your funds. We believe that every debtor has the ability to pay if motivated correctly. We DO NOT alienate the debtors; we attempt to align with them and offer a number of ways to resolve not only your debt but also all their debts.
#####