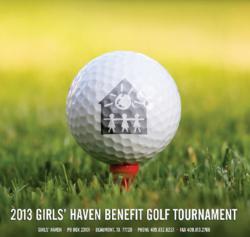 Beaumont, TX (PRWEB) May 02, 2013
Quality Mat Company is proud to once again be a platinum sponsor of the Girls' Haven Annual Golf Tournament to be held on Monday, May 13, 2013. Last year's event rated a huge success and with the help of contributions and sponsors, the tournament helped raise over $100,000.00 for Girls' Haven.
Girls' Haven Benefit Golf Tournament
This year's Girls' Haven Benefit Golf Tournament will be held at the Beaumont Country Club in Beaumont, Texas. The event will begin at 11 a.m. with a lunch at the Country Club Grill at 11:30 a.m. Quality Mat Company encourages all interested individuals to sign up as team or sponsor, to help change the life of adolescent girls for years to come.
A Company that Encompasses Charity
Construction mat manufacturer, Quality Mat Company is proud to have raised over 1 million in net profit to Girls' Haven over the past 9 years, having regularly contributed to the organization since the inception. The Penland family partnered with other local organizations to hold the first golf tournament.
"What we tried to initially was to get the tournament out, using the Quality Mat name," says founder Joe Penland Sr. He says these efforts have been very successful. "It's probably the best golf tournament. If anybody has one in southeast Texas that is anywhere close, then our hats off to them."
Penland encourages more companies to make contributions of their own or participate in the gold tournament.
About Girls' Haven
Girls' Haven is a residential organization that helps provide girls with the basic needs to live a healthy and well-rounded life. Many of the girls who take solace in Girls' Haven are victims of physical, sexual, emotional abuse as well as neglect, exploitation and extreme abandonment. Girl's Haven provides these promising young girls the opportunities to live a better and happier life.
"A little girl walks in the door, 7 years old, completely abandoned and the staff, board, and the director immediately show the girl the love she's been missing. Helping make this happen is what success truly means for our company," says Penland Sr.
About Quality Mat Company
Charitable giving is more than a matter of public perception to Quality Mat, who regularly contributes to a variety of local charities, year round. Quality Mat Company manager, Joe Penland expresses the importance of making a positive impact in the community.
"Every year we try to give as much as we can of our net profit to help those who really need it. We take great pride in sponsoring the annual Girls' Haven golf tournament, and proudly stand behind what Girls' Haven does continuously for these promising young girls," says Penland Jr.
Quality Mat Company holds the patent for the interlocking mat design that is widely used in the oil and drilling industry. Their ground protection mats are used in a variety of industries and remain a chosen supplier of incredibly designed mats. To find out more about the Quality Mat Company, visit Qmat.com.