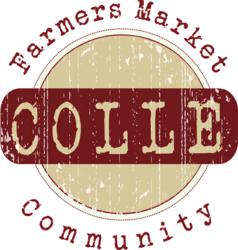 We hope that this new initiative will make a positive difference in the organic certification process.
Bohemia, NY (PRWEB) May 06, 2013
On May 6, Colle Farmers Market responds to an article published by Capital News, which discusses the USDA's efforts to make the National Organic Program more efficient.
According to the article published by Capital News, the USDA recently kicked off its "Sound and Sensible" initiative, a plan to reduce the amount of paperwork needed to maintain and obtain an organic certification. While records are necessary to make sure farmers are meeting organic standards, too much paperwork could negatively affect farm productivity.
In the article, Miles McEnvoy, the USDA National Organic Program deputy administrator, says, "The overall goal of this new initiative is to make organic certification accessible, attainable and affordable for all operations."
A representative from Colle Farmers Market says the new initiative simplifies recordkeeping to make sure it is not a burden for farmers. "I think a lot of farmers are discouraged from becoming certified because of the amount of paperwork and cost," the Colle rep says. "The new 'Sound and Sensible' initiative really aims to take the hardships out of becoming certified and makes it easier for farmers to comply with organic standards. This could really help encourage more farmers to practice [organic farming."
If more people are motivated to get certified for organic farming, it could increase the number of organic farms, as well as the production rate, the Colle rep says. "Our environment will benefit from the sustainable practices of organic farming and the price of organic products could come down as more people adopt organic farming, making organic products more accessible," the rep says. "We hope that this new initiative will make a positive difference in the organic certification process."
A representative from Colle Farmers Market says Colle Farmers Market is an E-Commerce enabled farmers market community that is passionate about sustainable consumption and responsible conservation. The Colle movement is dedicated to connecting natural product vendors, organic farmers and all people who are living an organic and natural lifestyle.
#####