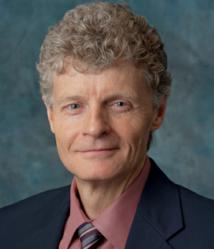 CAMBRIDGE, MA (PRWEB) May 02, 2013
Collectively bargained workers' compensation systems (CBWC) or "carve-outs" allow employers and unions to create an alternative for workers' compensation benefit delivery and dispute resolution under a collective bargaining agreement. They have been operating in some states, like Minnesota, for many years and have begun to appear in other states, like Illinois.
To better understand this trend, the Workers Compensation Research Institute (WCRI) has invited Kevin Gregerson, who developed and administers Minnesota's first and largest CBWC system or "carve-out," to provide a live, interactive, hour-long webinar on Thursday, May 23, 2013 at 1pm ET (12pm CT, 11am MT, and 10am PT) to discuss the topic. Mr. Gregerson has extensive background in both workers' compensation systems and labor-management relations.
Things you will learn:

What led to the creation of CBWC systems or "carve-outs"
How do CBWC systems differ from state systems
States where this program may have a significant impact and states where it may not
Lessons for states that might be considering a CBWC system
Industries that are better candidates versus others
How CBWC systems statistically compare to state systems on disputes, medical and indemnity benefits costs, and injury rates
Click on the following link to register: http://www.wcrinet.org/5.23.13_webinar_reg.html.
Webinars are $35 for WCRI Members; $70 for Non-Members; and no charge for members of the press, legislators as well as their staff, and state public officials who make policy decisions impacting their state's workers' compensation system. Attendance is limited to 100 people and all attendees receive a free copy of the slides. For those unable to attend the webinar on the day it's presented, a recorded copy will be available for purchase after the event.
ABOUT WCRI:
The Workers Compensation Research Institute (WCRI) is an independent, not-for-profit research organization based in Cambridge, MA. Founded in 1983, the WCRI is recognized as a leader in providing high-quality, credible, and objective information about public policy issues involving workers' compensation systems. WCRI's diverse membership includes employers; insurers; governmental entities; managed care companies; health care providers; insurance regulators; state labor organizations; and state administrative agencies in the U.S., Canada, Australia, and New Zealand. For more information, visit: http://www.wcrinet.org.