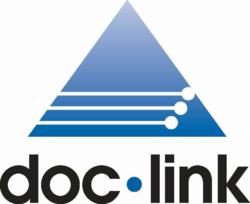 Laguna Hills, CA (PRWEB) May 13, 2013
Altec Products, Inc., a leading provider of integrated document management and workflow solutions, announced today their Diamond Sponsorship of Insights 2013, the Epicor Customer Conference to be held May 13 – 16 at the Gaylord Opryland Resort in Nashville, Tennessee. Their premier solution, doc-link, provides seamless integration to Epicor products for manufacturing, distribution and service organizations. doc-link allows companies to go paperless to improve productivity in any department and any process.
Insights 2013 will offer seven document management related sessions and labs presented or supported by Altec speaking to the power of doc-link as a tool for paperless AP and AR processing for Epicor ERP applications and Epicor Prophet 21.
Merri Jo Cleair, doc-link Product Manager, Altec added, "There are many practical applications for the Smart Form Toolkit such as the creation of expense reports, credit card reconciliation, and streamlining HR onboarding with electronic check lists. This concept has proved successful and popular to give users the flexibility to automate business processes throughout the entire organization."
Epicor Prophet 21 users looking to automate their Accounts Payable processes can do so with the new doc-link Accounts Payable automation. Available as an add on module, this allows users to scan incoming vendor invoices and process them through the Epicor Prophet 21 voucher process with automatic document linking capabilities. As the module is designed for use with multiple monitors, the Accounts Payable staff will be able to greatly increase their efficiency of data entry and have the ability to immediately recall images of a vendor's documents when working with the vouchers.
Mark Ford, CEO, Altec stated, "Our focus this year at Insights is to help Epicor users solve critical business processes by using innovative technology solutions like doc-link to increase operational efficiencies and enhance the value of their ERP software investment. With tools like doc-link, business executives can make sound decisions and stay ahead of the game."
As an elite event sponsor, Altec will host this year's gala event at the Grand Ole Opry on Wednesday night, May 15. Meet the team at booth #14 in the Insights Solutions Pavilion, as well as at the Prophet 21 demo table in the Epicor product area of the pavilion.
Altec Breakout Sessions and Lab Schedule at Insights:
1. Session: "The Value of Advanced Print Management," Tuesday, May 14 at 2:55 p.m. Audience: Vantage, Epicor ERP, Vista
2. Session: "Paperless Processing with doc-link for Epicor," Tuesday, May 14 at 3:55 p.m. Audience: Vantage, Epicor ERP, Enterprise, Epicor for Service Enterprises, iScala
3. Session: "doc-link for Prophet 21," Tuesday, May 14 at 3:55 p.m.
Audience: Prophet 21
4. Session: "Using the doc-link Smart Form Toolkit," Wednesday, May 15 at 10:00 a.m.
Audience: Vantage, Epicor ERP, Enterprise, Epicor for Service Enterprises, iScala
5. Session: "doc-link for Prophet 21," Thursday, May 16 at 8:00 a.m.
Audience: Prophet 21
6. Session: "The Value of Advanced Print Management," Thursday, May 16 at 1:15 p.m.
Audience: Vantage, Epicor ERP, Vista
7. Lab: "Using doc-link with Prophet 21," Thursday, May 16 at 2:40 p.m.
Audience: Prophet 21
About Epicor Software Corporation
Epicor Software Corporation is a global leader delivering inspired business software solutions to the manufacturing, distribution, retail and services industries. With over 40 years of experience serving small, midmarket and larger enterprises, Epicor has more than 20,000 customers in over 150 countries. For more information, visit http://www.epicor.com.
About Altec
Altec is a leading provider of Integrated Document Management (IDM) solutions to mid-market companies. For more than 25 years, Altec has provided a wide range of accounting-centric paper to paperless solutions including its flagship product, doc-link™, which enables companies to capture, archive, workflow and route structured and unstructured documents to customers, employees and vendors. Altec's comprehensive solutions include IDM, output management, MICR check disbursement and paper documents that serve more than 13,000 customers worldwide. Altec enjoys strong, collaborative partnerships with ERP solution providers like Epicor Software to provide the most comprehensive, integrated enterprise document management solutions. Altec delivers its IDM solutions through a global network of authorized partners in more than 60 countries throughout the Americas, EMEA and Asia Pacific. Visit Altec at http://www.altec-inc.com, or call April Blankenship at 1-800-997-9921.
####
Epicor, Vantage, Prophet 21, Vista, and iScala are trademarks of Epicor Software Corporation or its subsidaries, registered in the United States and other countries. Other trademarks referenced are the property of their respective owners.