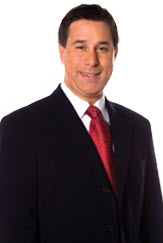 Hopefully the families will talk to an attorney and try to present a united front in seeking compensation from the insurance company.
(PRWEB) May 02, 2013
Ten people from two families were traveling home in a van when they struck a dump truck in what quickly became a gruesome highway accident according to the Observer. Truck accident attorney Michael Steinger of Steinger, Iscoe and Greene says that in addition to personal tragedy, the accident has also left the families with complicated legal questions to solve.
Luis Arroyo, his partner Jessica Gonzalez and their children, as well as Gonzalez's sister Christieann and her children, were nearing the completion of a long road trip home from a Florida wedding. Arroyo was driving, and for reasons unknown veered into a slow moving, well marked dump truck that was assisting a road crew according to the Observer on April 19, 2013.
The crash claimed the lives of Arroyo, Christieann Gonzalez, and Arroyo's infant son. All seven other van passengers were also injured, as was the driver of the truck as stated in the Observer article published April 19, 2013.
"These two families were very close and are grieving together," said Steinger, who focuses much of his practice on helping the victims of car and truck accidents. "I'm sure none of them want to talk about blame or liability, but it's an issue they'll eventually have to face."
Steinger said that in cases where insurance does not cover all of the medical costs, victims can seek compensation from the driver who was to blame – although in this case, that would be the estate of their close friend.
"It's a terrible issue to have to consider," Steinger said. "Hopefully the families will talk to an attorney and try to present a united front in seeking compensation from the insurance company."
About Michael Steinger:
Michael S. Steinger is a Fort Lauderdale car accident lawyer and the founding partner of Steinger, Iscoe and Greene. Mr. Steinger has a demonstrated track record of success for clients and maintains a strict promise only to work on behalf of victims and never big business. He can be contacted at:
Steinger, Iscoe and Greene
1645 Palm Beach Lakes Boulevard
Ninth Floor
West Palm Beach, Florida 33401
800-560-5059