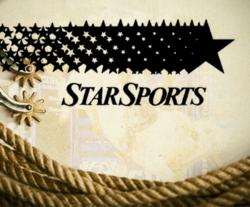 We are proud to join forces with Championship Bull Riding in expanding their family of corporate partners
Fort Worth, Texas (PRWEB) May 03, 2013
Championship Bull Riding (CBR) has retained Colorado-based StarSports, Inc. to offer expertise in further developing their corporate partner relationships and targeted opportunities within their national television and live event properties. StarSports is a multifaceted sports marketing company with over 30 years experience in the creation, development, and implementation of custom-designed corporate partnerships in the western lifestyle market. With the dramatic increase in social media marketing opportunities, StarSports has expanded its services to include strategic social media activation and execution for select clientele.
"We are proud to join forces with Championship Bull Riding in expanding their family of corporate partners," said Steve Rempelos, CEO of StarSports, who owns and operates the firm with his partner, Sara Rempelos. "The CBR has a terrific series of live events and fantastic television delivery on the Fox Sports Networks. We are truly excited to assist in the future development of this dynamic sports marketing property."
Mr. Rempelos was previously Executive Vice President at PRCA Properties where he introduced over a dozen major brands into the various PRCA televised properties. During his tenure, the televised Wrangler ProRodeo Tour, Pace Picante Finale, and the title opportunity for the Wrangler National Finals Rodeo were developed under his marketing guidance. After leaving PRCA Properties, Rempelos joined the newly-formed Grit Rock Rodeo as EVP, where he collaborated with the executive team and renowned television producer Mark Burnett to create the reality show "Toughest Cowboy." The company also continued production of the televised Wrangler ProRodeo Tour on Fox Sports Net. StarSports, incorporated in 1991, also implements activation for several corporate sponsors in western lifestyle, owns and operates the ProRodeo Vision sponsorship program under a PRCA license agreement, executes sponsorship development and marketing for Grit Rock's World's Toughest Rodeo live event series, and has developed strategic social media campaigns targeting western lifestyle enthusiasts.
Mr. Rempelos and his partner/wife Sara reside near Monument, CO and have three sons.
About CBR
Led by bull riding icon, Tuff Hedeman, Championship Bull Riding, Inc. (CBR) is a nationwide, professional bull riding organization. The CBR Tour events are professionally produced live shows designed to be an adrenaline rush the whole family will enjoy. CBR is broadcast primetime, nationwide, on FOX SPORTS NETWORK (FSN) with over 26 weeks of gripping, television seen by more than 14 million viewers annually. Combined with its subsidiary tour, the Horizon Series, CBR will visit over 70 venues throughout the United States reaching more than 250,000 fans in live attendance this year. CBR is the home of THE REAL COWBOY SPORT™ - the best bull riders and bulls in the world. We are committed to the riders, the fans, corporate sponsors, and all those involved in the professional bull riding industry. For more information on CBR, please visit http://www.CBRbull.com or call us today at 817.626.BULL (2855).