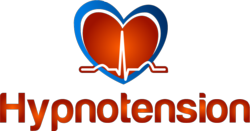 ... being overweight is a major factor for high blood pressure... In our experience, though, it's never too late to change
London. UK (PRWEB UK) 5 May 2013
Hypnotension have responded to recent research in the BMJ suggests that men who are obese in their early 20s are significantly more likely to die or face serious illness by the time they reach middle age.
The authors tracked the health of 6500 Danish men from age 22 until their 55th birthday - a total of 33 years. All of them were born in 1955, and had registered with the Military Board for a fitness test to gauge their suitability for military service.
Almost half of those classified as obese at the age of 22 were diagnosed with diabetes, high blood pressure, heart attack, stroke, blood clots in the legs or lungs, or had died before reaching the age of 55.
They were eight times as likely to get diabetes as their normal weight peers and four times as likely to get a potentially fatal blood clot. They were also more than twice as likely to develop high blood pressure, have had a heart attack, or to have died.
The study showed that every unit increase in BMI raised the heart attack rate by 5%, high blood pressure and blood clot rates by 10%, and the diabetes rate by 20%.
In all, men who were obese when they were young were three times as likely to get any of these serious conditions as their normal weight peers by middle age, conferring an absolute risk of almost 50% compared with only 20% among their normal weight peers.
Paul Howard, co-creator of the Hypnotension programme, said "We've known for a long time that being overweight is a major factor for high blood pressure, but this study suggests that obesity in early adulthood strengthens that risk significantly."
"In our experience, though, it's never too late to change, and our network of Certified Hypnotension Practitioners can help people lower blood pressure naturally by dealing with the lifestyle factors such as obesity effectively."
The Hypnotension™ Programme is a one-to-one therapy delivered by a qualified hypnotherapist. They have the skills needed to help people make the behavioural, motivational and emotional changes needed to tackle the common high blood pressure causes.
The Hypnotension Practitioner looks at a variety of lifestyle factors to establish which is likely to be causing or maintaining high blood pressure (Hypertension). These lifestyle factors are then targeted using specific cognitive and hypnotherapeutic techniques to help reduce the clients blood pressure towards more normal levels.
Certified Hypnotension Practitoners are all fully qualified and insured hypnotherapy or NLP professionals, who meet the occupational standards for their country.
The Hypnotension Programme is a hypnotherapy cpd course recognised by leading Hypnotherapy Professional Associations worldwide. Hypnotension already has hundreds of specially trained practitioners around the globe, with more taking the training every day.