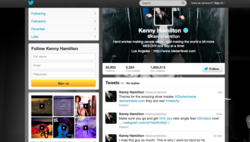 Step Aside Dr. Sholl...
Beverly Hills, CA (PRWEB) May 02, 2013
For anyone who has ever wondered how A-List celebrities manage to rock the red carpet in those sky high heels, their secret's about to be revealed. Beverly Hills podiatrist-to-the-stars Dr. Robert Joseph's proprietary insoles have been used by Hollywood's heaviest hitters from Scarlett Johansson, Rachel Bilson and Miranda Lambert, to athletes including Hank Baskett. His state-of-the-art orthotics are worn on red carpets all over Los Angeles, hidden inside all those high priced heels and stylish dress shoes. Previously reserved only for the tootsies of Tinseltown's top names, the insoles are now available through http://www.DoctorInsole.com in four selections: sneakers, flats, dress shoes and heels.
According to the doctor, his patent pending technology returns the foot to a neutral position for optimal stability while helping to realign posture, and making the wearer realize a new and improved way of life. "I'm positively thrilled to bring this innovative product to the public and offer the first over-the-counter, corrective insole for people of all ages and lifestyles at an affordable price." Step aside Dr. Scholl.