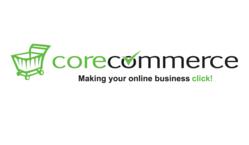 ...we hope to give mompreneurs a chance to follow their business aspirations.
Franklin, Tennessee (PRWEB) May 07, 2013
CoreCommerce, the leading e-commerce hosting solution, announced today that the company will host a Mompreneurs Rock! contest to empower moms in entrepreneurship. Beginning May 6, 2013, the contest will run until the end of the month and offer a variety of prizes, including free e-commerce stores for six months and a grand prize featuring a design package worth $1999. "CoreCommerce hopes to inspire moms everywhere to start their own businesses. Many of our most successful CoreCommerce stores feature innovative products created by busy moms," explained CEO Matt DeLong. "By hosting this contest, we hope to give mompreneurs a chance to follow their business aspirations."
According to the 2013 State of Women Owned Businesses Report by American Express, the number of women-owned U.S. businesses have increased 59% since 1997. CoreCommerce aims to continue this trend by giving mompreneurs, like Lisa Slavik, a boost. Slavik started her online business, BeautyCafe, with CoreCommerce because she couldn't find beauty products she'd grown to love while living in California. "Between my previous work experience and education, I've learned almost every aspect of running my own business," said Slavik. Being a mompreneur has not only been personally fulfilling but also allowed for time with family. "As a single mom, time is precious and resources can be limited but I knew that quality time with my daughter was the one thing I would never sacrifice," noted Slavik.
The Guardian Life Small Business Research Institute projects that women-owned small businesses will create an estimated 5.5 million jobs in the United States by 2018. "It is exciting to see so many of our CoreCommerce stores run by mompreneurs grow to the point they need to hire staff members, positively impacting their local job market and economy," said COO Vance Lawson. "We hope this contest will inspire other mompreneurs." The Mompreneurs Rock! contest runs May 6, 2013 through May 31, 2013 and is open to all eligible mompreneurs. Winners will be announced in early June 2013.
For information on entering the Mompreneurs Rock! contest and eligibility, please visit corecommerce.com/mompreneurs.
About CoreCommerce:
CoreCommerce is the leading hosted ecommerce shopping cart solution for entrepreneurs and
growing businesses. Founded in 2001, CoreCommerce provides easy to use, feature-rich solutions you need to create an engaging online store, including integration with over 100 partners that offer a variety of payment gateways, shipping and fulfillment, e-mail marketing and social media services. Respected for their Legendary Support™, Core Commerce has a knowledgeable, friendly customer service team that is devoted to helping you craft a dynamic online store.
Winner of the 2012 American Business Awards' Gold Stevie® for Programming and Design, and two Silver Stevie® Awards for both Computer Software and E-commerce website categories.