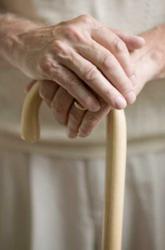 Seniors, like the rest of America, are feeling their budgets crunched in these difficult economic times, and our products afford them the premium services you might find at a high quality nursing home or elder community at a fraction of the cost.
Cleveland, OH (PRWEB) May 06, 2013
Beginning soon, many pharmacies and medical supply retailers in the Cleveland, Ohio area will have a new option for their customers. For the Cleveland area, Automated Security Alert (ASA) is pleased to announce that it is ready to begin servicing seniors and other individuals interested in medical alert systems, automated medication dispensers, and TeleHealth products.
Zach Nigrelli, Director of Operations for the US-based medical technology company, is enthusiastic about the launch of the products in the Cleveland region. "We at ASA are extremely proud of both the quality of products and quality of customer service that we provide our customers," he stated. "Seniors, like the rest of America, are feeling their budgets crunched in these difficult economic times, and our products afford them the premium services you might find at a high quality nursing home or elder community at a fraction of the cost."
Mr. Nigrelli is part of a highly trained team of employees working to make Automated Security Alert a regional force in the area of elder care. The company, which is owned and operated by Zach's father, Vincent Nigrelli, has been serving seniors in Pennsylvania, Washington D.C., Maryland, and West Virginia for over twenty-five years, in addition to shipping products directly to customers nation-wide.
The products Automated Security Alert offers are well-established within the senior community. ASA has been providing seniors with both wearable and non-wearable medical alert and fall detection devices that can aid independent-living seniors in need of an immediate means of contacting help should a medical incident or fall occur. At present, ASA is currently serving thousands of seniors across the nation, utilizing its regionally based and tight-knit team of highly-trained employees offering affordable prices and the highest quality of customer service.
Though many people are familiar with medical alert devices, having seen commercials advertising the products and featuring depictions of seniors who have fallen and cannot get up, the younger Nigrelli stresses that the campy nature of these advertisements—which he stresses are not ASA advertisements nor representative of the professionalism ASA brings to their services---should not deter seniors from looking into bringing a medical alert device into their home. "There is a reason medical alert products are becoming increasingly popular with the public, and why business is growing," Mr. Nigrelli says. "For seniors who live alone, one of the greatest threats to their independence is the risk of a fall or medical incident, and, subsequently, the inability of that senior to get help following the incident."
This reality leaves many seniors with a catch-22 of sorts: while it is certainly more desirable and much less costly for a senior to continue living at home, rather than move to a nursing home (which, as a February Pittsburgh Tribune-Review article noted, costs on average between seven and eight thousand dollars per month), seniors who live alone are more at risk of having no one to help in the event of a medical emergency. "This is where ASA's products come in," Mr. Nigrelli says. "By merely pushing a button on one of our wearable medical alert devices, a senior can notify our emergency response team if there is an issue, and precipitate a rapid response to an emergency they may be having, even if they become incapacitated after the fact."
As a preventative measure, using an ASA medical alert device offers are a much, much more affordable alternative to moving to community care or paying for an at-home nurse. Furthermore, the monitoring services provided by ASA are available around-the-clock, 24 hours a day, 7 days a week. "We don't take a moment off," Mr. Nigrelli says. "A medical incident can occur at any times, and when it does, we will be there for you. That's our guarantee." Indeed, if you or a loved one are interested in such care, the folks at Automated Security Alert are ready to help. Along with product installation, ASA offers in-home training for users of their products to ensure that customers will be able to effectively deploy alerts with needed.
In addition, ASA provides potential customers with a variety of contract options, offering its products and services in both one-month, trial form as well as long-term plans. Visit AutomatedSecurityAlert.com, email customerservice(at)automatedsecurityalert(dot)com, or call 1.800.338.7114 for more information about ASA products and services. ASA's friendly staff are ready to assist you with any questions or concerns you might have about ASA products and how they might benefit you or a loved one.