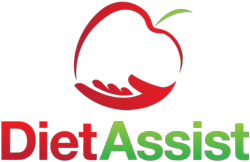 We teach people how to lose weight more easily by taking control of their eating habits and behaviours
London, UK (PRWEB UK) 7 May 2013
6500 Danish men were tracked from age 22 for a total of 33 years. All of them were born in 1955, and had registered for a military service fitness test.
Almost half of those classified as obese at the age of 22 were diagnosed with high blood pressure, diabetes, stroke, heart attack, blood clots in the lungs or legs, or had died before reaching the age of 55.
They were eight times as likely to get diabetes as their normal weight peers and four times as likely to get a potentially fatal blood clot. They were also more than twice as likely to develop high blood pressure, have had a heart attack, or to have died.
The study showed that every unit increase in BMI raised the diabetes rate by 20%, high blood pressure and blood clot rates by 10%, and the heart attack rate by 5%.
In all, men who were obese when they were young were three times as likely to get any of these serious conditions as their normal weight peers by middle age, conferring an absolute risk of almost 50% compared with only 20% among their normal weight peers.
Paul Howard, co-creator of the DietAssist programme, said "Most people are well aware that being overweight is bad for health, but this study suggests that obesity in early adulthood strengthens that risk significantly."
"At DietAssist, we believe that over 95% of eating is emotionally driven, and that is why dieting is usually so hard using willpower alone. We teach people how to lose weight more easily by taking control of their eating habits and behaviours so that they can avoid comfort eating or mindless eating."
The DietAssist programme is the result of over 20 years experience of helping people to lose weight effectively, and uses the latest psychological techniques to avoid the self sabotage and demotivation that dieters commonly experience.
The DietAssist programme helps dieters strengthen their motivation and resolve, and creates the optimum psychological state for success. It is designed to work alongside any weight loss programme or sensible eating plan.