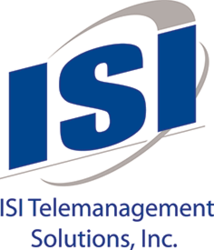 Orlando, Florida (PRWEB) May 02, 2013
ISI Telemanagement Solutions Inc., a leading provider of telecom management solutions to thousands of organizations around the world who seek to control telecom costs, improve network management and monitoring, and increase productivity and revenues, will be sponsoring the 2013 Cisco Partner Appreciation Event on May 7, 2013 in Orlando, Florida.
This Partner Appreciation Event will serve as an opportunity for partners to meet and greet. They will gain invaluable knowledge for the 2013 market, and be able to collaborate on thoughts and solutions. The theme of the event is, "The 5 Truths of Leadership". Participants can expect to learn how to leverage leadership principles from their peers.
"ISI is very excited to participate in this Partner Appreciation event," says David Dishek, Unified Collaboration Practice Lead with ISI Telemanagement Solutions, Inc. "2013 is proving to be a pivotal year. This will be a great opportunity to develop partnerships that can provide additional benefits for the Cisco community by enhancing their solutions portfolio to be more competitive in the market."
For more information, visit ISI on the web at: http://www.isi-info.com.
ISI's Solutions Portfolio brings together time-proven technologies to report and record on your voice and video communications, including wireless and landline Call Accounting & Reporting, Telecom Audit & Optimization, Call & Video Call Recording, Invoice & Inventory Management, and Wireless Management. ISI's facilities, processes, and data security comply with ISO 9001:2008, SSAE 16, HIPAA, Safe Harbor and other important standards.