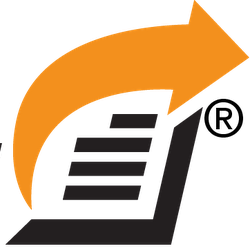 WESTLAKE VILLAGE, CA (PRWEB) May 02, 2013
CorpNet.com, a leading online business document filing giant that helps entrepreneurs start a business and keep a business in compliance, just announced the launch of its new Business Information Zone (B.I.Z.), a free service that helps entrepreneurs keep a company compliant with state filings to avoid rising late fees and penalties.
For a small business, the number of filings required in a given year can be overwhelming. For example, in California a newly formed corporation must obtain a Federal Tax ID number, file an Initial Statement of Information (also known as an initial report filing in most states), elect S Corporation status (if desired), file a DBA or fictitious business name filing, and file an annual statement of information (also known as an annual report filing in most states) on the anniversary date of the corporation's filing date.
Failure to file any of this paperwork can lead to additional fines and penalties. With rising state budget deficits, many states are looking to increase revenues by ramping up their collection efforts for small business owners who fail to file their compliance paperwork on time.
For example, in California, a small business that fails to properly file its annual report by the deadline will be responsible for up to $250 in additional penalties and fines. Penalties and fines can be higher in other states, ranging anywhere from $175 to $400.
That's where CorpNet's B.I.Z. (pronounced "Bee Eye Zee") comes in. Complimentary to any new or existing small business owner, attorney, or accountant/CPA, CorpNet.com's B.I.Z. sends personalized email alerts for important tax and state filing deadlines. As a result, small business owners don't have to worry about missing due dates, paying late fees, or risking non-compliance by forgetting to file. The service is available at no cost to any company, whether or not it was formed by CorpNet.
"Small business owners are focused on their customers, market, products, and competition. They're already putting in long hard hours running their business, so it's not easy to stay on top of when and what paperwork needs to be filed for their business," said Nellie Akalp, CorpNet's CEO, "We don't want any small business owner to have to pay more than they need to; we designed the B.I.Z. to automate and simplify the business compliance filings process so small business owners can do what they do best- focus on growing their business!"
CorpNet.com's B.I.Z. offers the following concierge services:
-Email alerts letting you know whenever important compliance filings are due with your state
-Personalized tax alerts reminding you of important tax deadlines throughout the year
-Secure online storage to keep all your essential company documents organized, safe, and always accessible
-Personalized business profile that tracks all the important data about your company like formation date, Federal Tax ID number, business licenses and permits, and more
-An interactive ordering center that makes it easy to find what you need when you need it. Whether you need to get a business license or file a DBA, you can do it right through B.I.Z. at the click of a button instead of having to navigate different websites like the state, county, IRS, or franchise tax board.
"At CorpNet, we want to do everything in our power to help small businesses thrive. Our B.I.Z. service is really unique, because no matter what type of order you place with CorpNet, you get a partner for the lifetime of your business. It offers a level of personalized hand-holding that you don't always expect from an online service," said Phil Akalp, CorpNet Co-Founder & CFO.
CorpNet.com's B.I.Z. is not the only way that CorpNet aims to simplify the logistics of starting and running a business. The company recently launched the Business Structure Wizard to help guide new business owners in selecting a business structure for a new or exiting business. And through its blog "The Startup Starting Line," the company provides valuable content to help entrepreneurs start their business, manage it, grow it, and keep it legal.
About CorpNet.com
CorpNet.com is an online business document filing service that provides new and existing business owners with the most comprehensive, cost-effective services when it comes to starting, protecting, and managing a business. Through its website, CorpNet.com provides business filing services required for a variety of business needs such as: incorporating a business or forming a Limited Liability Company (LLC), filing a DBA, Doing Business in Multiple States (Foreign Qualifications), Closing a Business (Dissolutions), Registered Agent Representations, Trademark Search and Registrations, and Corporate Compliance services and supplies for all 50 states.
Founded by experienced entrepreneur/attorney husband and wife team, Philip and Nellie Akalp, CorpNet.com is a private company based in Westlake Village, CA. For more information, please visit http://www.corpnet.com or follow @CorpNet on Twitter.