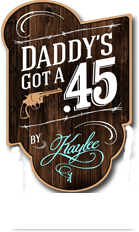 Daddy's Got a .45
Grapevine,TX (PRWEB) May 03, 2013
Septien Entertainment Music Artist Kaylee Rutland debuted her new music video for her single "Daddy's Got A .45" at the Palace Theater in Grapevine,Texas.
Kaylee Rutland Music in association with Septien Entertainment Group, White Cane Films and Agora Entertainment held Kaylee's music video release Saturday April 27th, to a packed audience of over 200.
With food and drinks provided by East Texas Burger Company, Kaylee performed a live set followed by a "Making the Video" featurette, and a debut of the music video, with a simultaneous
launch on the Internet.
Kaylee has been busy rehearsing and performing, as well as writing and recording in Nashville, TN, with Jamie O' Neil and Colt Ford. Plans for the video include a national push and full support of her debut EP.
Kaylee Rutland currently takes Master Classes with Linda Septien, at the Septien Entertainment Group in Carrollton, TX.
Facebook - https://www.facebook.com/KayleeRutlandMusic
Twitter - https://twitter.com/KayleeRutland
Music Video - http://www.youtube.com/user/KayleeRutland
Associates:
Septien Entertainment Group
Agora Entertainment
White Cane Films
Distraction Films
Twitter Hashtag - #dads45