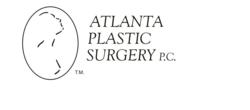 With Vectra®, patients can play an interactive role in seeing how different implants look with their bodies.
Atlanta, GA (PRWEB) May 02, 2013
Dedicated to plastic surgery advancements, Dr. James Namnoum now provides Vectra® M3 Imaging from Canfield Scientific Inc. to facilitate designing customized surgical plans for clearer expectations and maximized patient care and satisfaction. These three-dimensional images alleviate patients' concerns of choosing a cosmetic or reconstructive procedure, especially for breast cancer patients who want to preview all of their reconstruction options.
Vectra® M3 can be used for all areas of the face and body but is most utilized for breast surgery since patients have numerous breast implant and breast reconstruction decisions. With hands-on involvement with her surgeon, each patient previews what type of results each procedure or implant type exhibits. Six specially placed cameras in the Vectra® M3 system capture detailed photos of the body, breasts, or face. The cameras generate a 3D image of the patient's features for Dr. Namnoum and his patient to trial procedures based on desired goals. The computerized results can be viewed from any angle to show patients how each procedure can enhance their overall appearance.
"One of the biggest challenges for breast enhancement patients is visualizing their results. Many patients are concerned if results will reflect their envisioned goals," says Dr. Namnoum, who is one of the first Atlanta plastic surgeons to offer this new technology. "With Vectra®, patients can play an interactive role in seeing how different implants look with their bodies. This is especially advantageous for breast reconstruction patients who are often concerned with achieving a healthy, natural result."
The Vectra® M3 system takes only a few minutes to produce high-resolution, color images for patients to keep and reference. For body and facial procedures, patients can preview the amount of excess fat for removal to determine what liposuction technique would most benefit them. Combinations of procedures can be previewed for comprehensive treatments. Vectra® M3 documents each patient's measurements and features in detail to provide proportional results and maintain records for future consultations.
Dr. Namnoum of Atlanta Plastic Surgery invests in the latest technology to provide patients with ease in deciding which cosmetic procedure to pursue. During consultation, Dr. Namnoum always encourages patients to ask thorough questions about prospective procedures and results. It is especially important to view plastic surgery before and after photos and testimonials prior to making a decision. In addition to Vectra® M3, Dr. Namnoum educates patients with specific procedural details during consultation that they can later access from any computer or mobile device through Touch MD. Touch MD records consultation discussions, images, and documents for convenient patient reference.
About Dr. James Namnoum: A graduate of Johns Hopkins School of Medicine, Dr. Jim Namnoum completed a fellowship under the direction of Atlanta Plastic Surgery founder Dr. Carl Hartrampf, Jr. and continues upholding the practice's history by refining Atlanta breast reconstruction techniques such as fat transfer for breast augmentation, TRAM flap breast reconstruction techniques, and fat-grafting/engineered tissue for use in breast reconstruction. As a board member on Allergan's Breast Aesthetics Executive Council, Dr. Namnoum is helping refine technology to prevent breast surgery complications. Certified by the American Board of Plastic Surgery, Dr. Namnoum is also a member of many societies including the American Society of Aesthetic Plastic Surgery and the American Society of Plastic Surgeons. Dr. Namnoum is also an Assistant Clinical Professor at Emory University and fonder of Pink Ribbon Story Foundation, a 501 (c)(3) non-profit to aid breast cancer survivors by chronicling the stories of breast cancer/ breast reconstruction patients. For more information on Dr. Namnoum, visit http://www.atlplastic.com/namnoum.html.