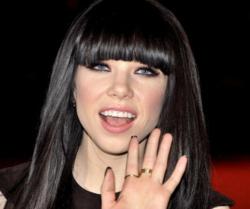 (PRWEB) May 01, 2013
Carly Rae Jepsen has already become a household name as she took 2012 by storm when her hit single "Call Me Maybe" went viral over the internet and it seems like the 27 year old singer-songwriter from Canada is not showing any signs of slowing down.
Carly Rae Jepsen was born and raised in Canada and is most known for her audition at Canadian Idol. She may have been eliminated from the show at the top 3 spot, but she has proven herself as a successful singer-songwriter with two albums and one EP released. Her song "Call Me Maybe" has become the first song by a Canadian to have reached top of the digital charts since Justin Bieber's song "Baby" back in 2010. The song gained popularity when dating couple, Justin Bieber and Selena Gomez heard the song when they were in Canada and tweeted about it on their personal profiles. Afterwards, the song became a viral hit in video sharing sites such as YouTube with people making parodies of the video.
Carly Rae Jepsen has a busy line up ahead of her as she begins her North American tours and shows starting in May. Her tour will begin on May 5th at the Bayou Music Center in Houston followed by an appearance at the Sun National Bank Center (Sovereign Bank Arena) in Trenton NJ on May 30th. Her next set of shows will be on June starting with Portsmouth, VA in the nTelos Wireless Pavilion followed by an act in Portland, OR in the Tom McCall Waterfront Park. These will be held on June 8th and 9th respectively. In July, Carly will be at the Stadium of Fire in Provo UT with Kelly Clarkson for the 4th of July. On the next day she jets off to Kansas City and she'll be at the Starlight Theatre. Her last concert in July will be on the 31st at the Celeste Center in Columbus OH.
Her schedule for August continues to be busy since she has a total of five shows for the month which begin at Bethlehem, PA on the 2nd of August at the Bethlehem Musikfest and then she'll proceed to perform in Louisville at Freedom Hall on the 16th then on to Des Moines, IA at the Iowa State Fair on the 17th. On the next day, August 18th, she will be live at the Weesner Family Amphitheatre (Minnesota Zoo). Later in the month she'll sing at the Wolf Trap in Vienna VA on August 28th. Rounding up the tour for the month will be at the Lawn at White River State Park in Indianapolis, IN on the 30th.
During September, she will be off to California and will begin her tour on the 13th in San Diego at the Humphreys Concerts By the Bay. This will be followed on the 15th in Los Angeles (LA) at the Greek Theatre and her tour as of this date ends at the Mountain Winery in Saratoga on September 17th.
About Cheap Concert Tickets:
CheapConcertTickets.me delivers tickets to sold out concerts and events worldwide when no one else can, and they do so at discounted prices. As a member of TicketNetworkDirect, they can guarantee the delivery of Carly Rae Jepsen tickets, Justin Bieber tickets and more. This trusted ticket exchange also has a large inventory of tickets for all sporting events around the World. With CheapConcertTickets.me customer service is a priority, for more information email support(at)cheapconcerttickets(dot)me.