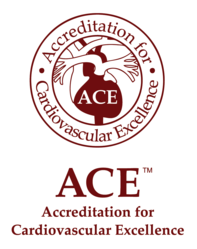 SCAI offers ACE the opportunity to showcase our expertise in helping facilities implement AUC in the cardiac cath lab. A certification awarded by ACE means that the highest quality standards for cardiovascular care are met.
Bonnie H. Weiner, MD
Washington, DC (PRWEB) May 02, 2013
The Accreditation for Cardiovascular Excellence (ACE), an independent organization sponsored by the Society for Cardiovascular Angiography and Interventions (SCAI) and ACCF, will join forces with the robust education and quality initiatives to be held during the SCAI Scientific Sessions in Orlando, Florida, May 8-10, 2013. The sessions provide an opportunity to learn about the SCAI Quality Improvement Toolkit, AUC App and ACE, the only provider of Cardiac Cath/PCI accreditation.
Dedicated quality track discussions explore new regulatory policies and quality metrics, payment reform, transparency in public reporting and the importance of peer review, credentialing and accreditation. Noteworthy sessions include:

Effect of ACE Catheterization Laboratory Accreditation on Hospital NCDR CathPCI Reports poster abstract presentation at the Peabody Grand Ballroom by Bonnie H. Weiner, MD, MSEC, MBA, FSCAI, ACE Board Chair and CMO, Thursday, May 9, 2013, 12:00 pm – 3:00 pm.
Talking the Talk and Walking the Walk: SCAI Tools for Measurement and Accreditation, Thursday, May 9, 3:30 pm – 5:30 pm, with Howard Grill, MD, Henry S. Jennings, MD, FSCAI and Srihari S. Naidu, MD, FSCAI.
Peer Review, Certification, Accreditation & Beyond: Practical Steps to Prepare & Implement in Your Lab, Friday, May 10, 8:00 am – 10:00 am, moderated by Theodore A. Bass, MD, FSCAI, Peter L. Duffy, MD, FSCAI, and Dr. Weiner.
ACE External Reviews and Accreditation: Keep Your Cath Lab Out of the Crosshairs breakfast symposium Friday, May 10, 2013, 6:30 am – 7:45 am with Dr. Weiner and David H.W. Wohns, MD, features a heart-healthy breakfast and the opportunity to learn firsthand how to improve your cath lab performance, achieve fewer payment denials and become a quality champion.
The 2013 SCAI Sessions education program supports the value of quality initiatives in cardiology. "The SCAI program offers ACE the opportunity to showcase our expertise in helping facilities implement AUC evaluation in the cardiac cath lab," said Dr. Weiner. Our services are exclusively for the cardiac cath lab and a certification awarded by ACE means that the highest quality standards for cardiovascular care are met." To learn more, visit ACE exhibit booth #1411 or visit w http://www.cvexcel.org and register for the ACE Breakfast Symposium.
About Accreditation for Cardiovascular Excellence
ACE, an independent organization sponsored by the Society for Cardiovascular Angiography and Interventions (SCAI) and the American College of Cardiology Foundation (ACCF), offers independent evaluation and monitoring of facilities that provide cardiovascular care. By reviewing facility and operator performance and comparing clinical decision-making to nationally accepted best practices, ACE peer review and accreditation services plays a critical role in continuous quality improvement programs. Learn more at http://www.cvexcel.org