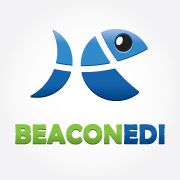 You don't have to be rocket scientist to see the benefits of implementing advanced ship notices
San Diego, CA (PRWEB) May 24, 2013
Built on the latest web and tablet technologies, Beacon empowers suppliers to run automatically pack their products with a single click. Subscribers can earn a better vendor scorecard and reduce chargebacks by having their packaging meet their customers' vendor compliance requirements.
Existing, standalone EDI solutions may be migrated into the Magic Pack using the built-in integration technology, which includes native support for popular commercial ERP systems, including SAP, Navision, Sage 500 and Intuit QuickBooks products.
"You don't have to be rocket scientist to see the benefits of implementing advanced ship notices," said Sergey Sudakov, Beacon's Project Manager. "The web has become an enormous B2B animal - one that small-to-medium size vendors to retailers need to learn to harness for the vendor compliance potential of their retail customer base. With the proper balance of good warehouse management techniques, becoming vendor compliant is about to be taken to an entirely new level with the Beacon ASN Magic Pack."
A limited, free public beta of the ASN Magic Pack will be released on or about (May 28, 2013) through https://beaconedi.com/, using the product itself as a reward for demonstration purposes. The first 25 visitors will receive free two month subscriptions of the ASN Magic Pack with free updates and support for the lifetime of the subscription.
For more information about Beacon's Web-Based products, please visit the website at https://beaconedi.com/pricing and use the Sign-Up form to sign up for a free demo.
Beacon EDI, a California EDI technology firm, maintains offices in San Diego and has blog site https://beaconedi.com/edi-blog through which it communicates with the EDI industry. They are uniquely positioned to provide cloud-based web applications and software, focusing on business-to-business (B2B) compliance in the retail industry.
Beacon EDI was founded in 2012 by industry leaders with a true passion for EDI. Our leaders have had EDI leadership roles such as running an EDI Department at a national retail chain with over 1000 stores to operating an EDI clearinghouse for one of the nation's largest healthcare insurance companies.
Beacon is a privately held EDI (Electronic Data Interchange) Business-To-Business Solutions company with headquarters in San Diego, California. Beacon's target market ranges from the start-up small business with entrepreneurial spirit to a medium-size thriving organizations looking to expand their market share.